UK and Eire farmers warn about falling farm-gate prices, and celebrate exclusion of Mercosur beef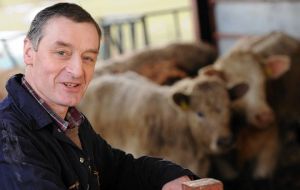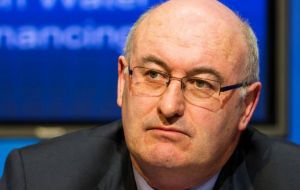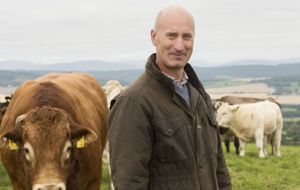 Following a meeting to discuss common concerns, the British Isles' farming unions – NFU Scotland, the English NFU, NFU Cymru, the Ulster Farmers Union and the Irish Farmers Association – issued a joint statement warning buyers that the downward pressure on farm-gate prices was "sapping confidence" out of the sector.
On the bright side farmers' unions also expressed satisfaction with the removal of EU beef market access from the offer transmitted to the Mercosur countries.
NFUS livestock committee chairman Charlie Adam said that processors must start working with farmer representatives, rather than dictating to them: "Weight and other penalties are totally unfair and will impose severe penalties on farmers. Specifications must take account of the positive British and Irish production systems and price grids must be cost neutral to the sector."
The ENFU's Charles Sercombe said: "In order to maintain a sustainable supply of high quality beef, retailers and processors must recognize that beef prices need to be above the costs of production, which currently is not the case."
On sheep, NFU Cymru livestock board chairman Wyn Evans said price stability in the market for the next month was crucial as it would set the pattern for the rest of the season, which in turn would be key to incomes for sheep farmers in 2016: "Demand will increase over the next few weeks driven by the retail changeover to spring lamb, a favorable exchange rate and also by domestic demand boosted by the Muslim festival of Ramadan which commences on June 7."
The UK and Irish farm representatives were strongly supportive of work of the EU Sheep Reflection Group, which was set up by EU Agricultural Commissioner Phil Hogan. UFU sheep committee chairman Crosby Cleland said: "It is essential that the EU Sheep Reflection Group brings forward a set of strong and practical recommendations for the sheep sector focusing on the key issues of incomes and profitability, initiatives and promotion to support consumption, measures to grow trade and develop technology.
"In addition, sheep farming offers many positive public goods and the value delivered by the sheep sector to the wider society and environment must be fully recognized."
On the EU's negotiations towards TTIP and Mercosur trade deals, IFA beef committee chairman Angus Woods welcomed the decision to remove the beef market access from the offer transmitted to the Mercosur countries, and recognized the "positive work" of EU farm commissioner Hogan in defending the beef sector.
Woods said: "The EU cannot allow beef imports into the European market which fail to meet EU standards across the key areas of traceability, food safety and animal health controls, animal welfare and environmental standards including carbon foot-printing. The EU must not proceed with any further negotiations until they complete and publish a full impact assessment of all the trade deals in the beef sector."