UK-Argentina: a new start for an old relationship, according to The Economist
Saturday, May 28th 2016 - 06:08 UTC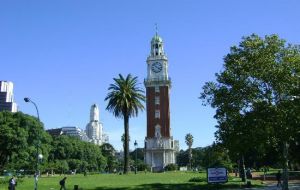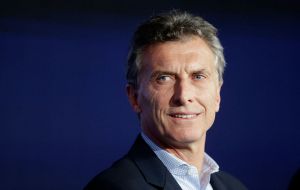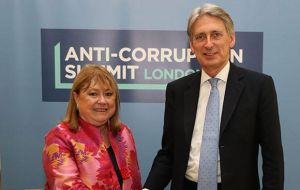 With its green bell tower and royal coat of arms, the Torre Monumental in Buenos Aires would not look out of place in a British market town. The 60-metre Palladian clock tower was a gift from the city's British community to mark the centenary of Argentina's 1810 revolution (though it was completed in 1916). On May 24th this year around 200 people gathered to commemorate its centenary.
The celebration comes at a rare moment of warmth in Anglo-Argentine relations. Argentina's newish president, Mauricio Macri, has reasserted his country's claim to the Falkland Islands (Malvinas for Argentina), which belong to Britain. But, unlike his pugilistic predecessor, Cristina Fernández de Kirchner, he wants to co-operate with Britain on such areas as trade and fighting drug-trafficking. Argentina's foreign minister, Susana Malcorra, met her counterpart in London on May 12th, the first such meeting since 2002. Flights to the Falklands may resume after a 13-year interruption.
A hundred years ago Britain and Argentina were complementary economic superpowers. Britain built Argentina's railway, which helped make Argentina one of the world's ten richest countries, and bought 40% of its exports, mainly beef and grain. In 1914 Harrods, a fancy department store, opened its first overseas branch in Buenos Aires.
Signs of this former commercial camaraderie are everywhere. Red post boxes appear on street corners. Football, the national sport, is an English invention, as are some Argentine teams. The original Newell's Old Boys, Lionel Messi's first club, were the pupils of a Kent-born teacher. Posh 'porteños' (Buenos Aires residents) play cricket at the Hurlingham Club.
The Falklands war, triggered by Argentina's invasion of the Islands in 1982, ended the bonhomie. Signs of Britishness were expunged. Bar Britanico, once frequented by British railway workers, changed its sign to read Bar El tanico. The Torre de los Ingleses became the Torre Monumental.
Diplomatic relations were restored in 1989 but Ms Fernández and her late husband, Nestor Kirchner, who was president before her, interrupted the rapprochement. In 2012 Argentine veterans broke into the tower. Now the city government wants to repair the damage. Mr. Macri hopes to do the same for Argentina's battered relationship with Britain.