US top official expected in Uruguay and Brazil
Monday, May 30th 2016 - 09:16 UTC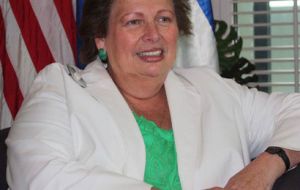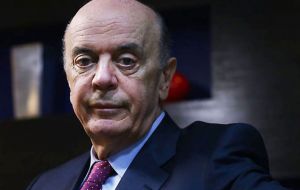 Acting Assistant Secretary of State for Western Hemisphere Affairs Mari Carmen Aponte will travel to Montevideo, Uruguay, May 31-June 2 to lead the United States delegation at the Open Government Partnership (OGP) Americas Regional Meeting.
While in Montevideo, Acting Assistant Secretary Aponte will also meet with senior Uruguayan government officials and political, economic, and media representatives to discuss U.S.-Uruguay collaboration and engagement.
On June 2-3, Acting Assistant Secretary Aponte will then travel to Sao Paulo and Brasilia, Brazil. In Sao Paulo, she will meet with key private sector, academia, and non-government leaders to get their perspectives and address key areas for advancing U.S.-Brazil economic cooperation, including in the areas of trade, infrastructure, renewable energy, climate change, and aviation.
In Brasilia, she will meet with counterparts in the Brazilian government, including at the Ministry of External Relations, as well as with representatives from the private sector, academia, and non-governmental organizations.
Ms Aponte is scheduled to discuss ongoing US cooperation with Brazil on key regional and global issues, including the upcoming Olympics and Paralympics and shared efforts to combat the Zika virus and pursue joint scientific research.