Presidential arrhythmia: 'Stress' and 'ministers who make the president's blood to boil'
Monday, June 6th 2016 - 14:44 UTC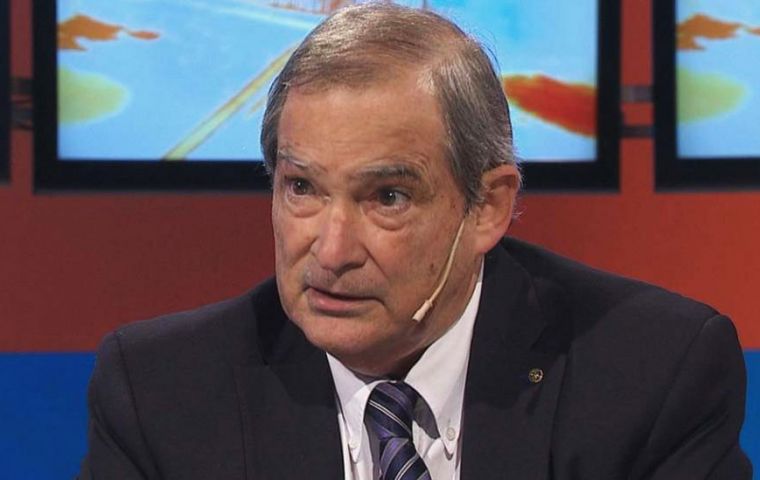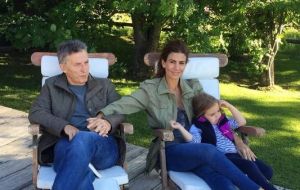 Argentina's presidential medical team and the head of the powerful trade unions umbrella organization gave their opinions on what could have caused President Mauricio Macri's heart arrhythmia and heart tests that followed and forced him to rest over the weekend.
The head of the Presidential Medical Unit (UMP) Simon Salzberg considered "stress could have played a significant role" in president Macri's arrhythmia condition he was diagnosed with on Friday.
Meanwhile Hugo Moyano, the powerful union leader argued that "ministers of Macri's very own cabinet make the President's blood boil". In a radio interview Moyano said such health problems are experienced by "men that have a permanent pressure over things they have to resolve," adding that decisions by "some ministers he has around" make Macri's "blood boil."
The physician to the president said Macri underwent an echocardiogram on Saturday. "He no longer has arrhythmia", Salzberg said in statements to the press at the entrance of the Olivos presidential residency. "He is ok but we request him to rest," he added.
"He will be resuming his activities on Monday, but he has to undergo medical controls. It is the first time he has arrhythmia."
The UMP director explained also that Macri has been prescribed with medication to treat the arrhythmia and pointed out that there is no medical test to predict such condition.
"The President can practice sports", Salzberg said.
On Saturday morning, the Argentine government announced Mauricio Macri was going to undergo further medical tests at the Olivos residency following Friday's news that the head of state was admitted into a private clinic over cardiac concerns.
Macri on Friday was hospitalized for four hours at the Olivos clinic after official confirmation that he had suffered arrhythmia. A brief press release issued by the government said Mauricio Macri had first not fell well at 3 pm but that he decided to continue with his activities at the Olivos presidential residency.
When Moyano was asked if the minister he was referring to was the head of Energy, following the (400%) surge in electricity rate hikes, Moyano said not only Aranguren but also "many other" ministers were wrong in the decision to increase fares, "having expressions which are not the best, that from a human point of view are quite unacceptable."
"They tell us that it is a fantasy to live better," the CGT secretary general, who will be leaving his position at the front of the powerful labor confederation by the end of the month, affirmed adding that "these leaders and ministers many times don't know what it is to be hungry."