Almagro accuses Macri of reversing campaign promises in the Venezuelan situation
Tuesday, June 7th 2016 - 08:11 UTC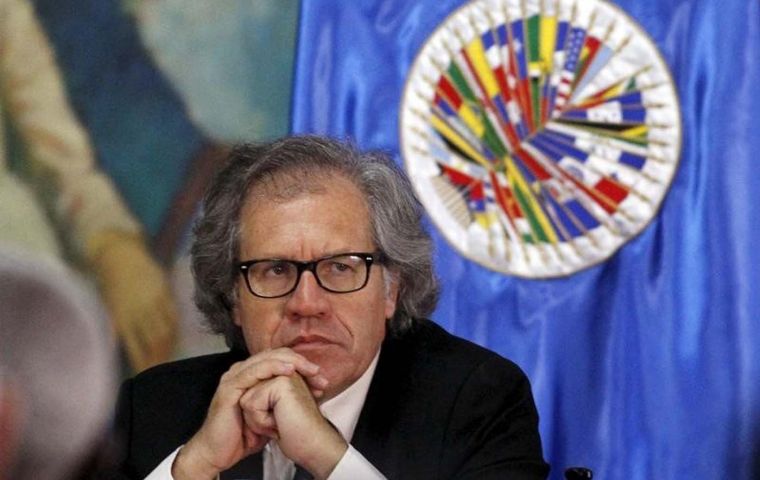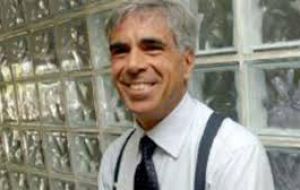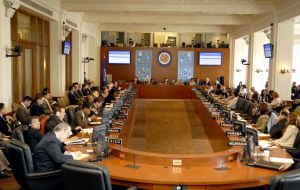 After directing criticism at Venezuelan President Nicolas Maduro and urging that Caracas be considered for suspension from the Organization of American States (OAS), Luis Almagro has accused Argentine President Mauricio Macri of impeding those efforts and of reversing his campaign promises of taking a hard line against Maduro.
The comments, published in the London media, are the latest in an escalating war or words between Caracas, the OAS secretary general and possibly now Buenos Aires over whether or not the Inter-American Democratic Charter should be invoked against Venezuela.
Almagro implied that Argentine Ambassador to the OAS Juan José Arcuri was stalling a discussion on whether or not to invoke the Charter against Venezuela.
Arcuri is the current chair of the OAS Permanent Council, which this week unanimously voted in favor of a statement appealing for a dialogue between the government and the opposition.
The opposition is seeking a recall referendum against Maduro amid severe shortages of foodstuffs. The Council meeting to discuss the pro-dialogue declaration was called previous to Almagro's appeal for the invocation of the Charter. Almagro cited the economic crisis, the detention of so-called political prisoners and human rights violations in his submission to the Council.
"This is serious," Almagro said. "Members are complaining. Games like this should not be played. We are talking about a country facing a grave and urgent situation."
Macri campaigned for the presidency with a promise to have Venezuela excluded from the Mercosur for persecuting what he called opposition leaders and on the night he won the presidential runoff in November 2015 he was joined onstage by Lilian Tintori, wife of jailed politician Leopoldo López. Macri's election was hailed by the Venezuelan opposition and Maduro did not hold his tongue in response to Macri's attacks, accusing the president of meddling in Venezuelan affairs.
"At the end of the day, we expect Macri to fulfill what he promised during his campaign," said Almagro to the Guardian.
However, Argentine foreign minister and ambassador Arcuri's boss, has consistently said that the suspension of a country from a regional body does not necessarily imply success and that there had been an "inflation" in the number of appeals to such mechanisms.
Likewise Malcorra argued that president Macri at the time called for the suspension of Venezuela when the possibility that the results of the Venezuelan legislative elections last December would not be respected. However the elections were widely considered free and fair and won by the opposition in a landslide.
The Macri government, by way of Cabinet Chief Marcos Peña, has responded to the Venezuelan opposition that Argentina's best contribution is to facilitate dialogue and that there had not been any kind of shift in the administration's approach. "There has not been any shift in Argentina's position on this issue," Peña said to international news agencies on Friday. In his view, Buenos Aires "has been very consistent and we will continue to be in defense of democracy, human rights and peace in our region."