Temer's Tourism minister might have to 'advance holidays' because of Petrobras
Tuesday, June 7th 2016 - 08:46 UTC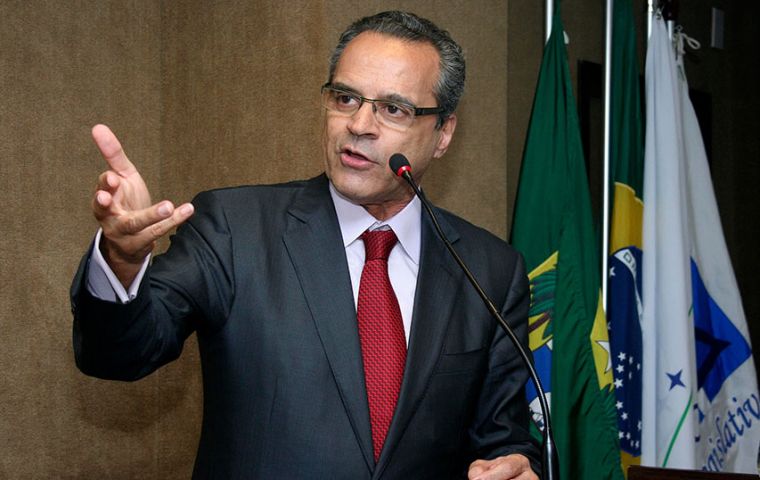 Brazil's prosecutor general found evidence linking the tourism minister of interim President Michel Temer to the corruption scheme at Petrobras, newspaper Folha de S. Paulo reported on Monday. Prosecutor General Rodrigo Janot included intercepted phone messages in a request to the Supreme Court for a formal investigation of Tourism Minister Henrique Eduardo Alves, Folha reported in publishing excerpts of the messages.
The messages supposedly show Alves offering political support to construction firm OAS Engenharia allegedly in exchange for campaign donations funded by money illegally taken from Petrobras. Alves, of the PMDB party, ran for the governorship of the state of Rio Grande do Norte in 2014.
OAS Engenharia is one of the several engineering firms with executives sentenced by local courts over their involvement in the corruption and money laundering scandal.
Alves has repeatedly said all campaign donations were legal. The general prosecutor's office did not immediately respond to request for comments.
Alves is the third minister in Temer's cabinet to be linked to the massive Petrobras corruption scheme since his interim administration started last month.
Within the space of one week, Temer had to drop Planning Minister Romero Juca, a key figure in passing austerity measures through Congress, and the minister in charge of fighting corruption, Fabiano Silveira, after recordings suggested they had tried to derail the Petrobras investigation.
Brazil's Senate voted last month to suspend President Dilma Rousseff for up to six months to face trial for allegedly breaking budget rules.