Euro skepticism spreads along the continent, shows Pew Research survey
Wednesday, June 8th 2016 - 08:21 UTC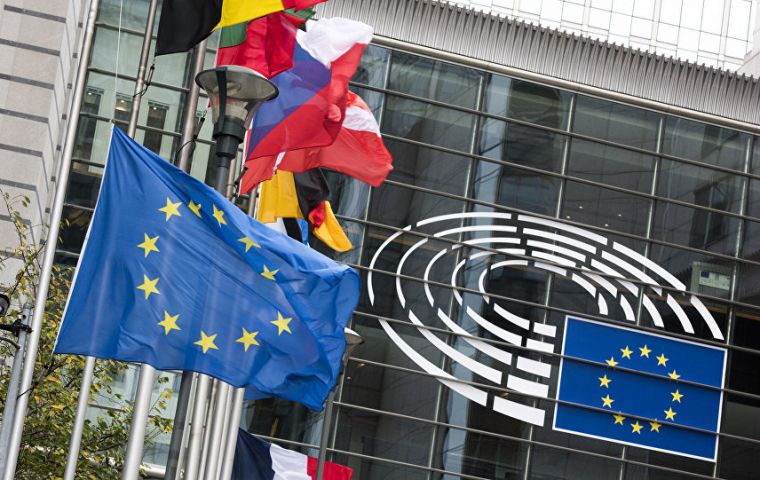 The European Union has suffered a "double dip" collapse in favorability in many member states since 2010, with many citizens across Europe demanding it return powers to them, according to research. A report from the Pew Research Center published Tuesday found that the British, who will vote on their future in the bloc on June 23, are not the only country with doubts about the EU.
Pew found that in Italy, Germany, Spain and France public approval for the EU fell sharply in 2012-2013 as the Euro zone economy suffered serious shocks, before rebounding but then plunging once more since 2015.
In 2015 and 2016 there has been a double-digit drop in EU approval in France (down 17 percentage points) and Spain (16 points), and single-digit declines in Germany (8 points), the United Kingdom (7 points) and Italy (6 points).
And roughly two-thirds of Greeks (68%) and British (65%) want some EU power returned to Athens and London. In six out of 10 states, greater numbers favored more power being granted to their nation than support giving more power away.
The report argues that Brussels' handling of the refugee crisis has driven much of the post-2015 drop in favorability. In every country surveyed, overwhelming majorities disapprove of how Brussels has dealt with the problem. This includes 94% of Greeks, 88% of Swedes and 77% of Italians. The strongest approval of EU management of the refugee crisis is in the Netherlands, but that backing is just 31%.
The report examined public opinion survey data on the issue across 10 European countries (France, Germany, Greece, Hungary, Italy, Netherlands, Poland, Spain, Sweden and the United Kingdom).