Argentina closer to the Alliance of the Pacific; Macri expected at the summit in Chile
Friday, June 10th 2016 - 08:13 UTC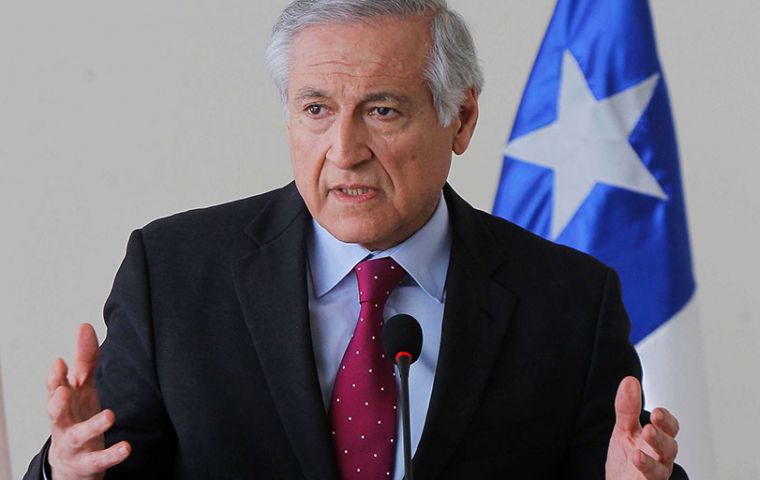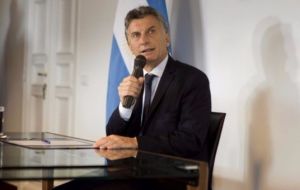 The Alliance of the Pacific approved Argentina's request to join the group as an observer country, signaling a new turn in president Mauricio Macri's foreign policy. The announcement was made by Chile's foreign minister Heraldo Munoz following the Alliance's Ministers Council in Mexico City in anticipation of the summit scheduled for July first.
"The summit will have an unprecedented attendance of at least two presidents, who do not belong to the Alliance, including the Argentine leader", said Munoz, adding that "Argentina has a special interest in approaching the Alliance of the Pacific, and in fact presented the observer petition, which we have approved".
This means that with the Argentine petition having been accepted, as an observer country, president Macri is in condition of attending as an observer.
Munoz also revealed that "almost certainly" the Costa Rican president Luis Guillermo Solis, will also be participating in the Alliance's summit to take place in July, in Puerto Varas, south Chile. Costa Rica was one of the first country observers of the Alliance.
"I don't discard that some other president will also attend the summit, which means the Alliance of the Pacific continues to generate interest, and this is very positive for the four countries which we make up the group"
Argentine presidential sources had advanced that president Macri was planning to attend for the first time as an observer to the Alliance's next summit to establish closer links with the group made up of Chile, Peru, Colombia and Mexico.
In effect, foreign minister Susana Malcorra had revealed that Macri had been invited to attend the XI presidential summit in Puerto Varas. The invitation was extended by Peruvian president Ollanta Humala (outgoing chair of the Alliance) and Chile's Michelle Bachelet (incoming chair of the Alliance).