Chilean salmon industry controversy over the use of antibiotics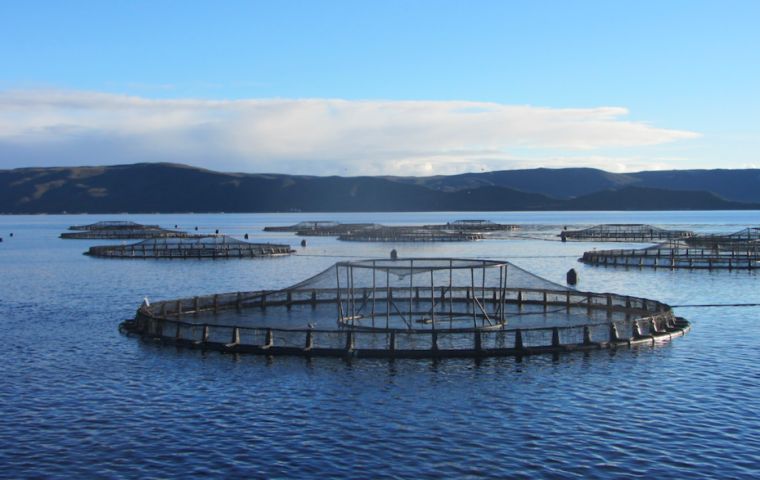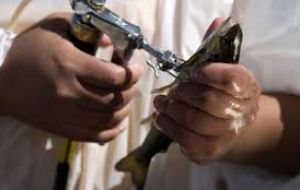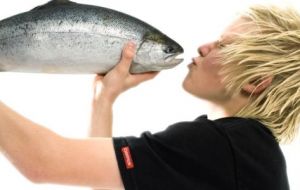 The use of antibiotics in the Chilean salmon industry reached 557 tons in 2015, according to the latest report of the National Fisheries and Aquaculture Service (SERNAPESCA), a figure consolidating the tendency to their intensive use over the past five years.
The figures, corresponding to 46 companies in the sector operating in both freshwater and the sea, pushed the consumption rate per ton of salmon to reach its highest point in the past nine years, with 660 grams per ton.
The amounts used in Chile, where it is delivered orally through feed and also as vaccines, are above those in other producing countries such as Norway, where the figure is less than one ton per year.
Christine Bornes, adviser to the Norwegian Food Safety Authority (FSA), said it is important to reduce its use due to the drug resistance that can be transferred to humans, she told La Tercera.
Paul Midtlyng, a researcher at the School of Veterinary Medicine at the Norwegian University of Life Sciences, pointed out that the reduction is related to fish vaccination. "We need to develop effective vaccines," he warned, while acknowledging that it is not always easy, and it can be quite expensive.
After the high figures in the report, Alicia Gallardo (head of SERNAPESCA Animal Health Department) announced that SERNAPESCA will take additional measures to regulate antibiotics use. For example, the prohibition of the drugs in the quinolone group (flumequine and oxolinic acid) during the feedlot phase at sea will be set as there is no national surveillance program to verify the resistance.
In addition, in order to increase control of the treatments that each farming centre implements, the official said that the "retained prescription" system will be made enforceable for prescribing antimicrobial drugs.
Felipe Sandoval, president of SalmonChile, the umbrella organization of the salmon industry, explained that Chile can't be compared to Norway because the conditions are not the same. "There, other diseases are present and they use chemicals that we do not deal with here, they are very different situations," he stated.
The spokesperson announced that they will issue a sustainability report with antibiotics use in its associated companies in 45 days. The publication is given in the context of a legal dispute maintained by the NGO Oceana with the industry. The environmental entity wants to know how much is being used by each company, but SERNAPESCA can't release such information without the authorization of the firms involved.
"The salmon industry understands the demands of the communities to know these numbers," said Sandoval. The union clarified that despite its use the salmon of Chilean origin in the markets is antibiotics-free.
On the policy of reducing these drugs, it argues that it relates to the greatest innovation in vaccines and to the fact that concessions should operate in more remote ways, among other changes.
SERNAPESCA reported that so far, out of the 25 companies operating in the sea, which is where 96% of antibiotics is used -- 22 firms have already agreed to give permission to disclose their data. (FIS)