Adidas will open its first factory in Germany in 30 years, with robots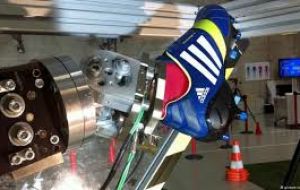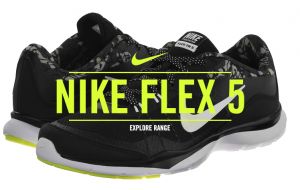 Adidas will be opening its first factory in Germany in more than 30 years is one of the most visible examples of global brands bringing manufacturing home because of rising labor costs in Asia. Adidas's 50,000 square-foot factory, in the Bavarian town of Ansbach, will rely on robots and customized automation to produce 500,000 pairs of athletic shoes a year—well below 1% of Adidas's total annual production of 300 million pairs—when full production starts in 2017.
Adidas says manufacturing in Germany will help improve the quality of its shoes, cut the time it takes to bring products to market and slash warehouse costs.
"People want flexibility and speed," said Gerd Manz, Adidas's vice president of technology innovation, adding that similar facilities are planned around the world, including in the U.S. next year. The way brands currently manufacture "stands in the way of that," he said.
The move to manufacture closer to customers is becoming more popular with companies facing rising labor and transportation costs—coupled with worker shortages—in much of the developing world. In addition, consumers want new styles of shoes and unique electronics and they want them quickly—forcing global brands to rethink how they make their goods.
Nike said it has begun working with contract manufacturer Flex on technology that will allow it to make shoes closer to its major markets. Apple has expanded production of its Mac computers in the U.S. And the world's third-largest contract manufacturer, St. Petersburg, Fla.-based Jabil Circuit says it is turning to automation to prepare for a future where factories are smaller and closer to customers.
"What factories are doing right now is mass production," said KC Ong, senior vice president of operations at Jabil, a circuit board and electrical-parts maker for companies including Apple and Electrolux SA. "In the future, it will be customization at satellite factories. We are standardizing in our factories so if we have to set up in a lot of different locations, then we can do it."
The centerpiece of Jabil's vision for the future: a boxy white platform, up to a meter wide, with robotic arms that can be transported from one factory to another. The platform can be reprogrammed easily to perform different tasks related to assembly of printed circuit boards.
Analysts with expertise in manufacturing say automation is crucial to moving operations closer to home because machines can replace increasingly expensive human labor on some of the most manual and repetitive tasks. Manufacturers also view automation as a way to maintain strict quality standards and boost workplace safety by having robots do the most dangerous jobs.
Adidas said inventory, logistics and supply-chain costs will decrease in the new factory. Retail and sportswear companies typically have to order large quantities of product from manufacturers based on sales projections. If these projections aren't met, the products sit in warehouses and in some cases are eventually marked down at the cash register.
Between 2014 and 2018, industrial robot sales will nearly double to 400,000 units, according to the International Federation of Robotics, driven by labor shortages and rising costs in the developing world.
For now, many Western brands are moving only a small percentage of their production away from developing countries. For instance, while U.S. production of shoes and clothes has risen for six consecutive years, 97% of the clothes and 98% of the footwear sold in the U.S. was imported in 2015, according to the American Apparel & Footwear Association.