Falklands Holdings expects quieter period following suspension of oil exploration but trusts increased tourism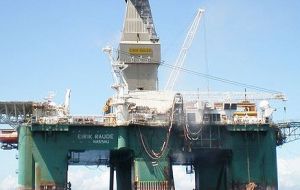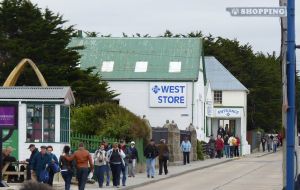 Falkland Islands Holdings PLC on Tuesday reported a fall in pre-tax profit for its recently ended financial year, and said it expects to see a quieter period in the Falklands for the year ahead, to be offset by its Portsmouth Harbour Ferry and Momart businesses.
For the year to end-March the company reported a pre-tax profit of GBP2.8 million, down from GBP3.9 million, on revenue of GBP39.0 million, up slightly from GBP38.6 million the year before. In the previous year the company had seen a gain of GBP711,000 from the sale of shares in Falkland Oil and Gas Ltd.
The company said that its performance in its trading subsidiaries has been satisfactory, with record trading in the Falklands offset by weaker trading in its fine art handling business Momart, and the Portsmouth harbour ferry operations.
For the year ahead, the company said the current suspension of exploration drilling in Falklands' waters and continued uncertainty over oil prices results in a much quieter outlook in the near term. However, increased tourism is a long term positive factor, and whilst the timing of any oil development remains uncertain, this business will remain profitable and cash generative in the meantime.
Falkland Islands sees a better performance for Momart ahead, as it has expanded its storage space in the business, which will lead to a short term rise in its cost base, but it said "all efforts will be made" to ensure this new storage facility reaches break-even in its first year.
For the ferry operations, tight cost control will be essential for defending profitability, but the expansion of the Naval dockyard and plans to redevelop the waterfront in Gosport should create more benign trading conditions in the medium term.
The business services company said it was not recommending a dividend payment, in line with its strategy to reinvest its earnings cash to accelerate its growth.
"Overall, despite specific challenges across the business, we are in a strong position, trading in line with the board's expectations, with a healthy cash balance and significant borrowing capacity to facilitate investment and acquisition led growth when a suitable opportunity is identified," said Chairman Edmund Rowland in a statement.