Russia on the threshold of being booted from Euro 2016 because of fan violence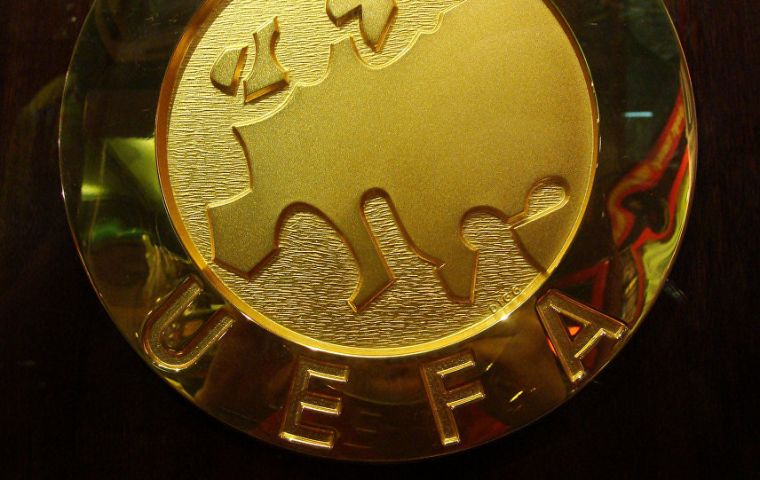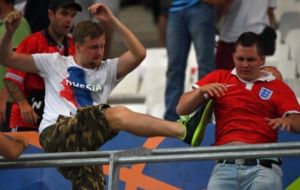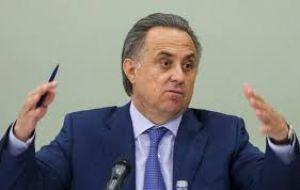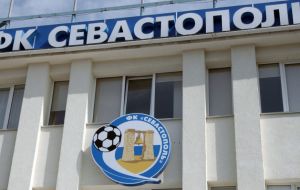 Russia will be booted out of Euro 2016 if there is any repeat of the fan violence which marred their opening match with England, UEFA said. UEFA gave Russia a suspended disqualification and $168,300 fine on Tuesday for the crowd trouble in Marseille. Russian fans were seen punching and kicking England fans after their 1-1 draw in the Stade Velodrome.
French police also blamed Russian fans for rioting with England fans in the streets of Marseille. There were forced to use tear gas and water cannons to disperse fighting fans. On Tuesday, French authorities deported 29 Russian fans from France in the wake of the violent clashes that have tarnished the opening days of the tournament.
In addition to the suspended disqualification, UEFA brought charges relating to crowd disturbances, use of fireworks and racist behavior against the Russian Football Union.
"Such suspension will be lifted if incidents of a similar nature [crowd disorder] happen inside the stadium at any of the remaining matches of the Russian team during the tournament," UEFA said.
French police said 150 organized Russian hooligans were responsible for the trouble before Russia's draw with England. Some 20 people have been arrested since Saturday's scenes of violence, with six England fans jailed and over 30 fans injured.
Russian FA chief and sports minister Vitaly Mutko said the federation accepted the punishment and would not be filing an appeal against the decision, according to the TASS news agency. Mutko reportedly supported the deportation of those identified by French police as Russian troublemakers.
"We know that 29 people will be deported as they [fans] have arrived not to watch football," he told TASS. "No one is planning to punish anyone illegally in any country of the world. Let's not whip up tensions, let's calm down, the European Championship is underway - it's a holiday of football, and we only speak about fighting and fines."
French authorities in cooperation with the English and Welsh football federations are now working to introduce increased security measures for their match in Lille on Thursday. With Russia playing Slovakia in nearby Lens on Wednesday, where England fans will also gather, there are fears of more hooliganism.