A furious Temer describes corruption implications as "irresponsible, lying and criminal"
Friday, June 17th 2016 - 07:04 UTC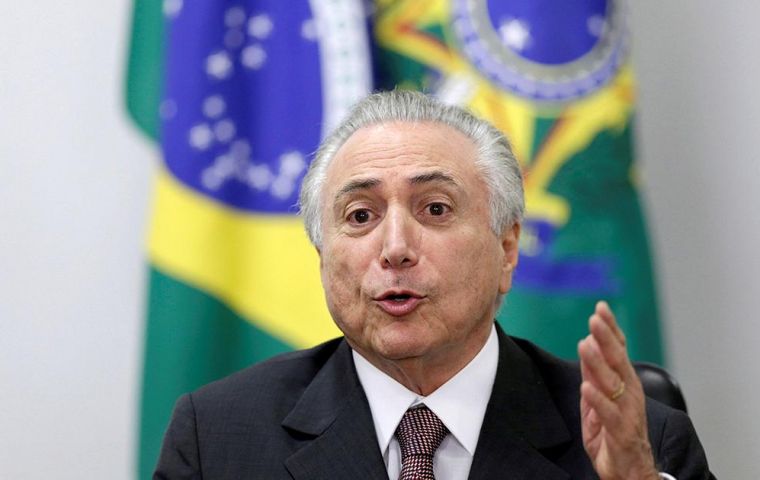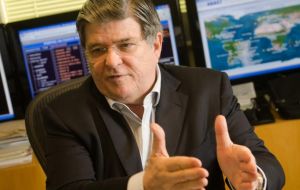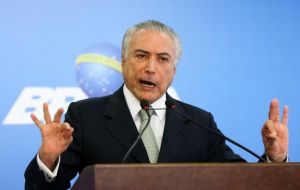 Brazilian interim president Michel Temer, described as "irresponsible, lying and criminal" a statement implicating him in the corruption at state oil company Petrobras.
"We won't tolerate statements of that kind," he said on television, and strongly denied charges by Sergio Machado, ex-president of the Transpetro company, who said that in 2012 Temer requested proceeds from corruption to finance electoral campaigns.
Temer replied that he spoke "as a man, as a human being," and defended his "honor."
He said he could not "let these statements pass unanswered," and said that "anyone who would have committed the irresponsible crime" of using corruption money for electoral campaigns "is not fit to govern this country."
According to Machado, who has struck a cooperation agreement with the Justice Ministry, Temer asked for financial aid for the electoral campaign of a candidate of the Brazilian Democratic Movement Party, or PMDB, in 2012, when he was the country's vice president in the Rousseff government and was leader of that political party.
Temer said that those accusations come at a time when, as interim president, he is trying "to bring the country out of the deep crisis in which it is submerged."
He then numbered a series of measures adopted since last May 12, when he substituted President Dilma Rousseff, who was suspended from office to face trial.
He also said the government has established a "fertile" relationship with Congress and that he has had "the courage and daring to establish a ceiling on public spending."
"While we are making this extraordinary effort with the support of the majority of the people and of those in Congress who truly care about this country, something like this could obstruct the work of the government," he said.