Argentine Jewish community criticize UN chair hopeful Malcorra on a Unesco vote
Friday, June 17th 2016 - 07:48 UTC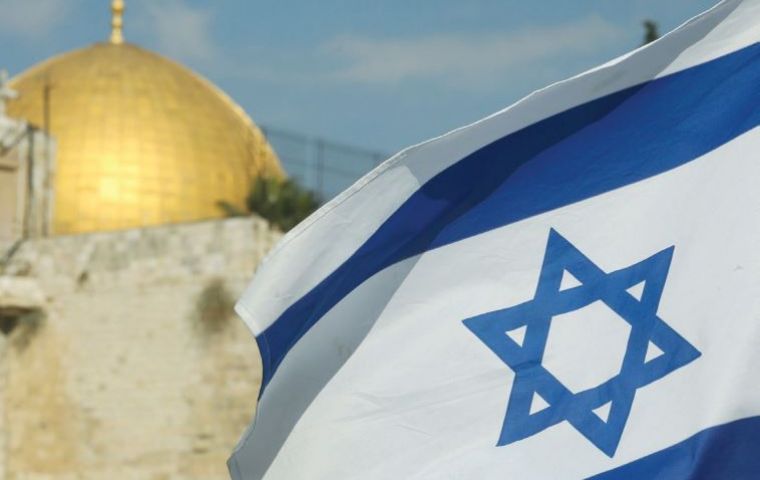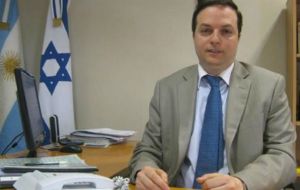 Argentina's Jewish community sent a strong letter to foreign minister Susana Malcorra rejecting and condemning the administration of president Mauricio Macri for having supported a controversial Unesco resolution under the heading of "Occupied Palestine".
This could be one of the first hurdles Ms Malcorra faces in her double role as minister and candidate to the UN Secretary General post.
The letter sent by DAIA, Delegation of Israeli-Argentine Associations, warns that the Unesco resolution implies "a serious false step", although acknowledging the change of attitude of the Macri government towards Israel, and the closer political links since 10 December, following the distancing existent under the previous administration of Cristina Fernandez.
"Even if Macri is not Kirchner and the president's sympathy towards Israel is manifest, this does not mean a sudden change of Argentine policy towards Israel", according to DAIA sources. However they see an interest, from the minister in gathering support from the Arab world for her candidacy to the UN Secretary general post
The letter signed by DAIA president Ariel Cohen Sabban and chairman Santiago Kaplun points out it is "incomprehensible" that the government which has given standing evidence of deep support for all religious expressions and particularly "our millenarian traditions supports a document which pretends to deny the historic and insoluble links of the Jewish people with the sacred places to which refers the resolution".
For DAIA it is regretful that UNESCO, a global multilateral organization which has the mission of preserving the cultural inheritance of humanity, with all its diversity, has sponsored a statement which distorts history and offends the beliefs and traditions of a whole people, and at the same time unfairly calls Israel an 'occupying power".
The state of Israel is a nation which maintains a historic link with a territory and its sacred places since thousands of years, which is beyond differences emerging from isolated problems and which can find specific solutions.

"We express our belief that the decision adopted by our (Argentine) foreign ministry is a regrettable mistake which hinders feelings and deep values, and which does not constitute more than an isolated circumstantial episode which does not represent the foreign policy of our country", says the letter.
However this is not the first conflicting situation. In effect Malcorra's position in the Venezuelan political and human rights situation dispute, also forced the Macri administration to move positions and deny any policy changes.
While the Organization of American States is seriously considering implementing the Democratic Clause on Venezuela, in line with president Macri's original statements condemning the human rights conditions, under Malcorra the attitude has been more contemplative, which led opposition leader and speaker of the Venezuelan Assembly Henry Ramos Allup to state "Argentina has disappointed us".
However analysts recalled that in the event of a vote at the Security Council on the candidates who want to succeed Ban Ki-moon, Venezuela currently is a non permanent member of that body.