British Antarctic Territory marks Mid-Winter's Day
Wednesday, June 22nd 2016 - 05:40 UTC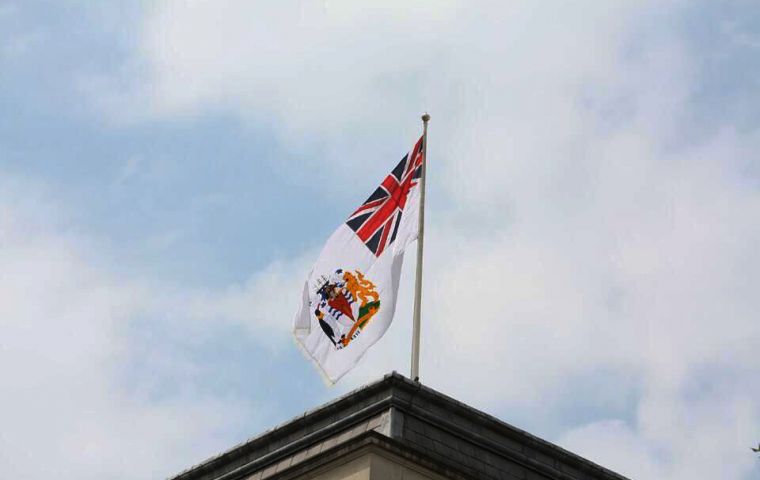 The flag of the British Antarctic Territory was flying over the Foreign and Commonwealth Office on Tuesday,. 21st June to mark mid point of Antarctic winter. 21st June is Mid-Winter's Day in the British Antarctic Territory.
To mark the occasion, Commissioner Dr Peter Hayes has written to UK Station Leaders and staff to thank them for their ongoing hard work within the Territory. You can view a copy of the message below.
Mid-Winter's Day Message from Commissioner Dr Peter Hayes: "I am writing to wish you and your teams a very happy Mid-Winter's Day.
"I wish to thank you for all your hard work, set amongst some of the harshest conditions imaginable. Your achievements and scientific research help maintain the place of the British Antarctic Survey and the United Kingdom as a whole at the very forefront of research in Antarctica and the wider region. As you know this year is the 25th Anniversary of the signing of the Protocol on Environmental Protection which designates Antarctica as a natural reserve for peace and science and your work is paramount to its continuing success.
"As you prepare for the traditional Mid-Winter festivities, I send you all my very best wishes for your celebrations".