"For heaven's sake man, go!", Cameron tells Corbyn in parliament
Thursday, June 30th 2016 - 06:50 UTC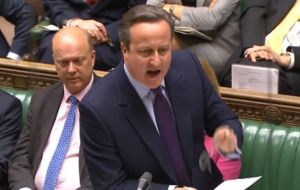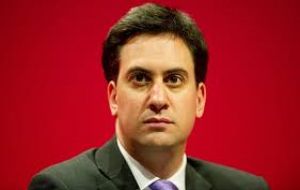 Prime Minister David Cameron, who promised to resign after Britain voted to leave the European Union, on Tuesday had some advice for his opposite number in the Labor Party today: "For heaven's sake man, go!"
An overwhelming majority of Labour lawmakers passed a no confidence motion in Jeremy Corbyn on Tuesday and almost all his senior policy team have withdrawn their support in protest at his leadership, but Corbyn has refused to step down.
Cameron, speaking in parliament, said it was not in the national interest for Corbyn to remain in his post.
"For heaven's sake man, go," Cameron said, drawing cheers from members of both parties. "It might be in my party's interest for him to sit there, it's not in the national interest."
Cameron's unusually blunt comments illustrate the pressure Corbyn is under to quit after Britain voted to leave the EU following a campaign in which critics say Corbyn did not do enough to persuade voters to back 'Remain'.
Former Labour leader Ed Miliband said on BBC radio he thought Corbyn's position was "untenable" while former Labour Prime Minister Gordon Brown told Sky TV: "I don't think Jeremy Corbyn is going to stay. I think he's going to go."
Former foreign minister Jack Straw said Labour faced an "apocalypse" if an election was held with Corbyn still in office. "It's probably the worst crisis since Labour's formation," he told Sky News.
The leadership ructions of both parties dominated the front pages of Wednesday's newspapers, with the Metro calling on Corbyn to "Please Jez go!" and The Sun declaring it "Boris day".