Paraguay does not accept Venezuela as Mercosur pro tempore chair; group split in half
Thursday, June 30th 2016 - 13:22 UTC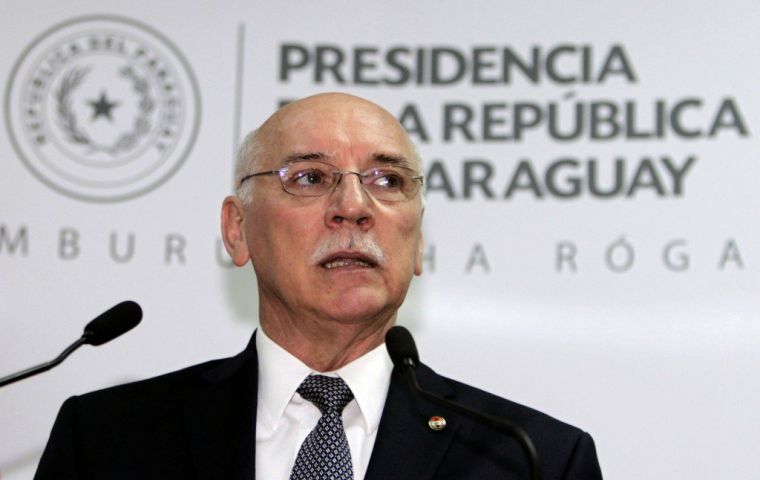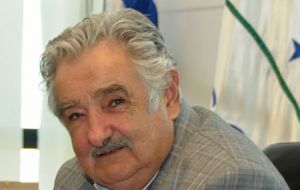 Mercosur is again split over Venezuela because Paraguay, and apparently Brazil, have not been consulted regarding the decision to hand the pro tempore presidency of the block to Venezuela in July, as was agreed in Montevideo by Uruguay and Argentina.
Paraguayan foreign minister Eladio Loizaga said his country will not accept such presidency since "it's not a good message for Mercosur because we were not consulted, nor was Brazilian minister Jose Serra, and I am surprised by Uruguay and Argentina's attitude because we have excellent communication with both foreign ministries. I was further shocked that I should be informed about the apparent decision reading the media".
Earlier this week Susana Malcorra visited his Uruguayan peer in Montevideo, Rodolfo Nin Novoa and announced that the chair transfer to Venezuela would be taking place although the Mercosur presidential summit which normally supports the ceremony, has been cancelled. Uruguay currently holds the Mercosur chair.
"Paraguay has not been informed much less consulted" underlined Loizaga who added the unilateral announcement is of great concern since it was made public when the Venezuelan government is calling for the dissolution of the elected National Assembly, "which is most serious, and a far more delicate situation" than the formal announcement made in Montevideo.
"Whatever member presides over Mercosur, he must be committed with the principles based on human rights as stipulated in the Asunción founding charter, and most specifically abiding by the democratic perception of the situation".
"A country that presides Mercosur must have very strong internal peace. Without consensus, this process cannot happen," he added.
Mercosur brings together Argentina, Brazil, Paraguay, Uruguay and Venezuela in a regional free trade bloc. The next summit was scheduled to take place in Montevideo next 12 July, since Uruguay currently holds the rotating chair.
Loizaga said Paraguay had reiterated the urgent request for a meeting of Mercosur foreign ministers to address the issue. "The meeting must take place, if not it will be a clear signal of a lack of interest from some countries regarding what is happening in a member country".
Loizaga insisted that such decisions must be taken by the Common Market Council, so Paraguay will not support anything which does not abide by what is outlined in the charter. The Paraguayan diplomat did not want to describe the situation as a 'rupture' of Mercosur, but underlined that "we will never allow that politics prevails over the rule of the law and the charter".
The mention of legality prevailing over politics refers to Uruguay's ex president Jose Mujica back in 2012, when Mercosur leaders decided to suspend Paraguay, (and open the door to Venezuela), and this was supported by the argument that sometimes, "politics must prevail over law and legality".