Brazilian unemployment reached a record 11.2% in the March/May quarter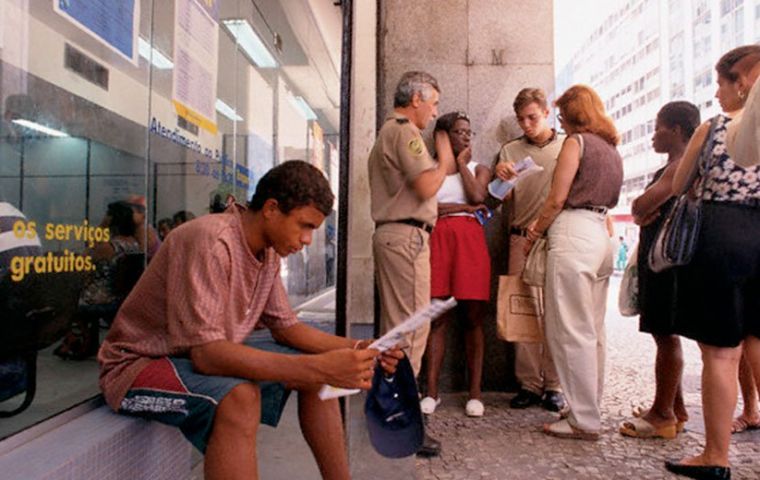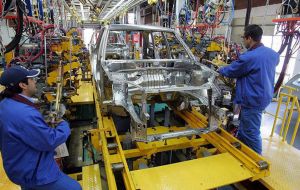 Brazil's jobless rate remained stuck at a record 11.2% at the end of May, the government statistics office reported. The rate for March through May was unchanged from the previous quarter, with 11.4 million people officially out of work, the Brazilian Institute of Geography and Statistics (IBGE) said. A year ago, the jobless rate was 8.1%.
The grim jobs outlook comes as Brazil struggles through its deepest recession in decades, with the economy expected to contract 3.8% this year, following a similar slide last year.
Brazil has been hit hard by a worldwide slump in oil and other commodity prices, as well as the fallout from a massive corruption scandal centered on state oil company Petrobras and political paralysis as opponents of suspended president Dilma Rousseff seek her impeachment.
IBGE also reported that the country's industrial output remained unchanged in May as a pick-up in automobile production helped offset a decline in food processing and oil refining.
The steady performance following two months of modest growth was in line with expectations and reinforced expectations that Brazilian manufacturers are still far from recovering from one of their worst crises on record.
Production retreated 7.8% from May 2015, according to IBGE. Manufacturers have already cut production by about 20% since 2013 as Brazil has fallen into its deepest recession in probably more than a century.
Automobile output grew a seasonally adjusted 4.8% in May from April, IBGE said, while food processing dropped 7.0%. Production of capital goods grew 1.5%.
Economists expect Brazil's industrial output to shrink about 6% in 2016, in what is expected to be its last year of deep contraction before a gradual recovery starting in 2017. Manufacturers were hoping a weaker currency could help boost exports, but the exchange rate has strengthened in recent weeks.