Czech president referendum proposal on EU and NATO, rattles Brussels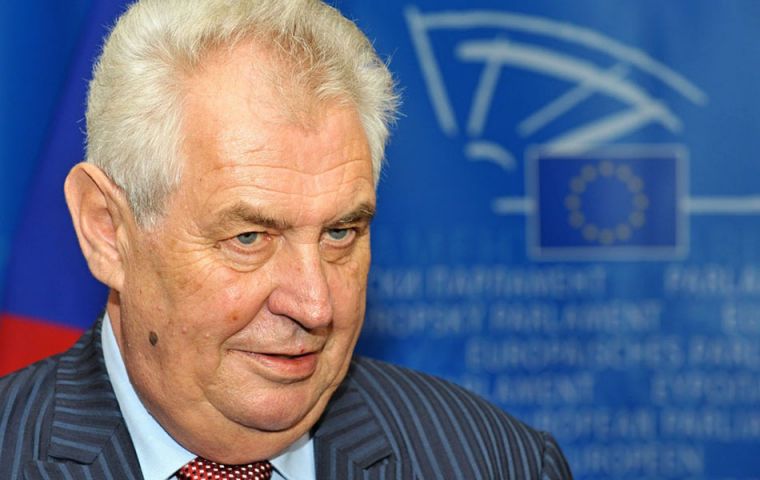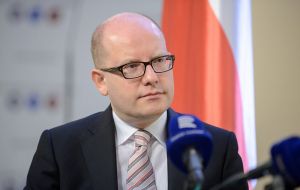 The Czech government has no intention of holding any referendum on European Union or NATO membership, Prime Minister Bohuslav Sobotka's office said in a statement, a week after Britain's surprise vote to leave the bloc.
President Milos Zeman had called last week for the country to hold a referendum on membership of both though he said he backed his country staying in both organizations.
Zelman has no power to call a referendum but is an influential leader in a country where euro-skepticism is widespread. The Czech Republic joined the bloc in 2004.
"I disagree with those who are for leaving the European Union," Czech Radio quoted Zeman as saying at a meeting with citizens in the eastern town of Velke Mezirici late on Thursday.
"But I will do everything for them to have a referendum and be able to express themselves. And the same goes for a NATO exit too," the center-left president said.
The Czech government responded swiftly to Zeman's suggestion. "Membership in these organizations is a guarantee of stability and security," Prime Minister Bohuslav Sobotka's spokesman said in a statement.
"The government is not considering taking any steps which would question in any way our membership and the long-term orientation of the Czech Republic's foreign policy. Therefore it does not envisage any referendum."
Andrej Babis, leader of the ANO party that rules with Sobotka's Social Democrats in the center-left cabinet, said a referendum would be damaging, according to news website Novinky.cz.
Jose Manuel Garcia-Margallo, the acting foreign minister for Spain, which wants to prevent the autonomous region of Catalonia from breaking away, also called Zeman's referendum suggestion "a very bad idea".
A referendum would require a constitutional amendment stipulating that the winning side must have a minimum 60% of the vote in both houses of parliament, a margin highly unlikely in the current parliament.
Czech satisfaction with EU membership fell to 25% in an April survey by the CVVM institute, down from 32% the year before.
In neighboring Slovakia, the far-right People's Party launched a petition on Friday to hold referendums on EU and NATO membership.
The chief of staff to Hungarian Prime Minister Viktor Orban said on Thursday he would vote to leave the EU or would abstain if a referendum were held, but added there were no plans for a vote.
The EU's handling of a migrant crisis over the past year has angered many in formerly communist eastern Europe, where some governments reject migrant quotas proposed by the European Commission.