Punta Arenas opens "Shackleton, 100 years" exhibition to honor the great explorer and Piloto Pardo
Friday, July 8th 2016 - 06:18 UTC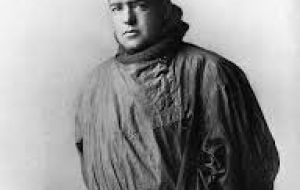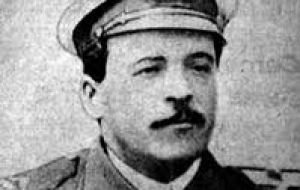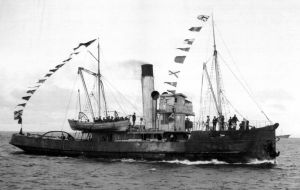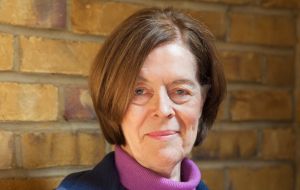 Alexandra Shackleton is in Punta Arenas, extreme south of Chile to open an exhibition dedicated to her grandfather, the great British Antarctic explorer Sir Ernest Shackleton, who became world famous for his resilience, courage and determination in rescuing his stranded crew from the frozen continent, and in which the Chilean navy played a crucial role.
"Shackleton, 100 years" is the name of the exhibition at the Casino Dreams Hotel with a display of historic documents, artifacts, pieces all connected to the great explorer's presence in Punta Arenas searching for help to rescue his crew after his vessel was trapped by Antarctic ice, close to Elephant Island.
Ms Shackleton is president of the James Caird Society dedicated to Sir Ernest and flew to the south of Chile to attend the opening of the exhibition and to pay tribute to the Chilean navy and the Chilean pilot Luis Pardo, who helped with the successful rescue as skipper of the scout ship Yelcho .
"It is wonderful to be in Punta Arenas; this is the third time and it is particularly great to be here for the inauguration of the exhibition. I've travelled 8.000 miles, for one day, but I had to be present", Alexandra told Punta Arena's La Prensa Rural.
The distinguished visitor said this has been the busiest year of her life because of all her grandfather's centenary events' commemorations around the world, but "we must not forget that had it not been for the Chilean Navy and pilot Luis Pardo history could have been quite different. Did you know that Pardo sailed in a metal-hull vessel, he should not have done that, it should it have been wood, but nevertheless he took the risk because he wanted to save those stranded lives. Do you know what he told his father before sailing, Father I'll be back with all those men, otherwise I won't come back".
Alexandra added that Punta Arenas is the fourth exhibition opened so far this year, following on those in the United States, Norway and Ireland. "Every year there's some celebration because Shackleton has become an international icon who with his discoveries has become an inspiration of leadership and grit; many expeditions appeal to Shackleton as the patron of their trips, asking for a good voyage".
Nevertheless, "this exhibition reaches my heart, it's marvelous, it's a beautiful piece of human history. Really something notable. Yes I have been to Antarctica five times, and visited some of the places where my grandfather was and experienced something special".
Finally the greatest legacy of Sir Ernest looking back a hundred years was "his leadership capacity; a very modern attitude towards human relations, checking closely on his men's strengths and weaknesses, to ensure they work jointly, as a team. If he expected loyalty from them, he should also lead in showing that loyalty towards them, and among them, so that the expedition is really a functional, effective team, which proved right a hundred years ago in such challenging circumstances and conditions", concluded Alexandra Shackleton.