Buenos Aires port planning ambitious new terminal to recover cruise industry business
Monday, July 11th 2016 - 07:44 UTC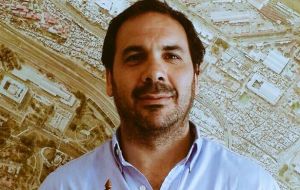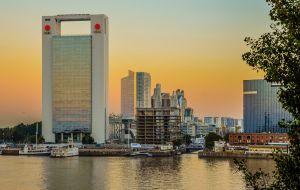 The port of Buenos Aires is planning a new terminal for the cruise industry with the purpose or recovering lost business estimated at 50% compared to the peak reached in the 2012/2013 season. Likewise for this coming season there will be a drastic reduction in landing and provision costs for cruise companies operating from Buenos Aires.
The bidding process is expected to be launched in the first quarter of next year, and will be implemented through a 40/50 year concession expected to attract the world's main operators of the industry.
The announcement was made by the head of the Argentine Ports' General Administration, AGN, Gonzalo Mortola who explained the project includes relocating current cargo and deposit areas, and the current terminal. Works are expected to begin in 2019 in which the current concessions expires.
"We are determined that this project will help us recover the 50% of business lost in recent years, by improving competitiveness of the Buenos Aires port and we are already implementing other promotion measures thinking in expanding both ends of the cruise season from November to April", said Mortola.
He added that following the 2012/13 peak with 161 vessel calls business dropped to 102 vessels in 2015/16, and expectations for the coming season are even more depressing: 81 calls are programmed.
Mortola admitted that this was not the result of poor seasons, since neighboring countries kept advancing in the trade but rather, "lack of clear rules of the game because the industry works with two-year prior booking policy, and you can't keep changing the rules overnight".
Likewise an efficient terminal means ensuring the vessels do not compete for space with cargo and other shipping, "we need an overall project including infrastructure which can help with added value to the different services".
The AGP chief said the immediate target was to bounce back in the 2017/2018 season with more reasonable and competitive measures to ensure the number of vessel calls reaches the 100 calls of this season.
"I think the most important factor is that from the port of Buenos Aires we're sending clear messages to the market and we had shipping companies commit themselves to bring more vessels, based on certain attractive clear rules", said Mortola.
Among those measure is the decision to lower the high season rate from US$ 42 to US$ 14, and to US$ 7 in low season; vessels will have four years instead of two in their tours, and adopting all WHO recommendations referred to yellow fever. Likewise cruise vessels will have a similar supply treatment to airlines in international airports, which means supplies will not have to comply export-import trade regulations.
"This not only represented additional time and unnecessary costs for the cruise industry, but also caused losses to the local industry and limited job opportunities", admitted Mortola.