Falklands attending OTs and UK ministerial meeting in Turks and Caicos: Brexit in the agenda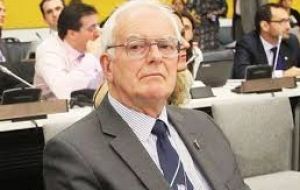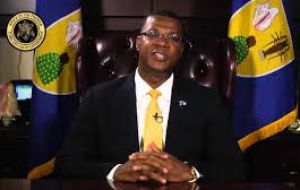 Economic, social, health and environmental issues, as well as the relationship between Overseas Territories (OT`s) and the United Kingdom, will be discussed at the upcoming Pre-Joint Ministerial conference to be held in the Caribbean Turks and Caicos islands. The Falkland Islands will be represented by MLA Roger Edwards and Gibraltar by Chief Minister Fabian Picardo.
The two-day (July 20/21) Pre -Joint Ministerial Conference (Pre-JMC) will be a precursor to the Joint Ministerial Council that will be held in London 31 October – 4th November 2016 and hosted by the Foreign Commonwealth Office (FCO).
The islands premier Dr. Rufus Ewing who will chair several of the roundtable discussions said "While the JMC is the highest political forum between the UK Government and elected leaders and representatives, this forum allows us to first meet and outline a clear strategy to address the challenges OTs face prior to the JMC.
"Following the vote of the UK referendum to leave the European Union (EU) the first session will explore the implication of the result on the OTs and their relationship with the EU.
"I have been attending these meetings for four (4) years now, and I am delighted to welcome all the attendees to our beautiful paradise, while we discuss such pertinent issues, the release read."
Attending the meetings will be the Premier of British Virgin Islands, Dr. Orlando Smith OBE, Premier of Cayman Islands, Hon. Alden McLaughlin MBE, Premier of Bermuda Hon. Michael Dunkley JP, Premier of Monserrat Hon. Donaldson Romeo, Chief Minister of Gibraltar Hon. Fabian Picardo.
Representing, the Government of Anguilla Hon Evans McNeill Rogers – Minister of Social Development and representing the Government of the Falkland Islands Hon Roger Edwards MLA. The Secretary General of CARICOM, Irwin Larocque, will also travel to the Islands to meet with the Leaders of the Caribbean OTs.
Host Dr. Rufus Ewing is vice chair of the UK's Overseas Countries and Territories Association (OCTA), post to which he was elected during a meeting in Brussels. The body was established to improve policy dialogue, strategic partnership and sustainable development in the overseas countries and territories.
It is interesting to note that Dr. Rufus Ewing and his ruling party have been openly proposing making Turks and Caicos Islands a sovereign nation. However for TCI to become an independent country "the people will have to first signal their intention to the Government".
He noted that the road to Independence is never an easy one for any nation, but the people and the Government must be resilient and not fearful. In 2015, a new proposed constitutional provision stipulated that two-thirds of the voter population of the Turks and Caicos Islands can pass a referendum for independence.