Argentina considering phasing out Patagonian ports' fisheries exports
Monday, July 25th 2016 - 10:51 UTC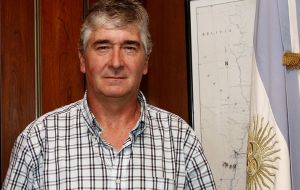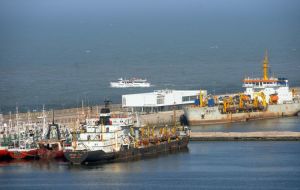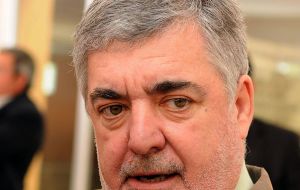 The Argentine government is considering phasing out the incentives which benefit Patagonian ports fisheries exports. The announcement was made by Jorge Metz, Ports Under Secretary during a recent visit to Bahía Blanca although pointing out the issue was still under consideration by the cabinet chief office, but some advances would be made public in a month's time.
"I imagine that in the next thirty days we will have some announcement on the issue, it will be a gradual phasing out of incentives and this responds to the fact that it erodes competitiveness for the north of Colorado river ports", said Metz.
Benefits according to the 2015 decree approved by the previous Argentine government and which was to last five years, awarded 13% and 11% reimbursements for exports produced and shipped from Ushuaia and Rio Grande respectively, both in Tierra del Fuego.
"The solution is not simple because it implies a benefit for some, and a root elimination is not intelligent", admits Metz.
Patagonian provinces agriculture and fisheries ministers are scheduled to meet in the province of Chubut to address the issue which will also have an impact on the depleted provincial finances.
In effect Chubut governor Mario Das Neves anticipated he was point blank against the announcement and anticipated that "there's strong pressure from the big ports of Mar del Plata and Bahía Blanca, but we also have our people, our lawmakers, our governors, our record on the incentives, because we have arguments to counter the initiative".
"If the incentives for Patagonia ports are eliminated it will have a mortal impact on fish processing plants" underlined Das Neves.
The original incentive for Patagonian ports goes back to 1983, and has been extended following political negotiations between the Executive and Legislative several times although always with the promise that after so many years the benefit would begin to be reduced one percentage point per year.
It seems the Patagonian provinces are facing another chapter of this ongoing dispute, augmented by the fact that the province of Buenos Aires is crucial for president Mauricio Macri's political plans to ensure his hold over Argentina's most decisive electoral jurisdiction in next year's midterm elections.
Macri's coalition rules the Buenos Aires province, but as happens at federal level needs of a circumstantial alliance with small parties and disenchanted Kirchnerites to have legislation approved.