Spanish King "concerned" with political paralysis; no stable government in sight
Thursday, July 28th 2016 - 13:56 UTC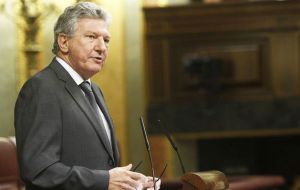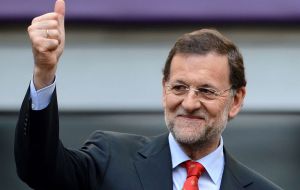 King Felipe VI is "concerned" with Spain's political paralysis, a lawmaker who met him said as the monarch began a fourth round of talks with party representatives to try and agree on a government. Spain has been without a fully-functioning government for seven months after December elections failed to give any party an absolute parliamentary majority.
Efforts to forge a coalition were unsuccessful, prompting repeat elections in June with a similar result, and political parties have once again been forced to the negotiating table with no positive outcome in sight.
"I found the head of state more concerned than last time," said lawmaker Pedro Quevedo, who won a parliamentary seat for the small, regional Nueva Canarias party in the June polls.
He was the first to meet with the king, who is due to hold talks with party leaders until Thursday and will appoint one of them as the prime ministerial candidate tasked with forming a government.
The leader selected by the king will need to get enough support from other parties to push a coalition government through a parliamentary vote of confidence.
Acting Prime Minister Mariano Rajoy, head of the conservative Popular Party (PP) that won the largest number of seats in June elections, is the obvious candidate.
But, in another echo of the December election outcome, leaders of other parties have refused to back Rajoy and he has hinted he may not put himself forward without the support he needs.
That would leave Pedro Sanchez, head of the Socialist Party that came second in June elections, the second-most obvious candidate of choice, just like he was after the December polls.
At the time, Sanchez took on the task of forming a government, but failed to garner enough support as far-left upstart Podemos, which came third, refused to back him, prompting the repeat elections.
Sanchez would face a similar uphill struggle this time round.
As the stalemate continues and concern grows that Spain may need to hold a third election, lawmaker and PP spokesman Pablo Casado warned that "Spain needs a stable government soon".
"A new government is the only thing that will avoid holding new elections," he emphasized.