Olympics chief praises Rio and anticipates a "fantastic" Games
Saturday, July 30th 2016 - 07:47 UTC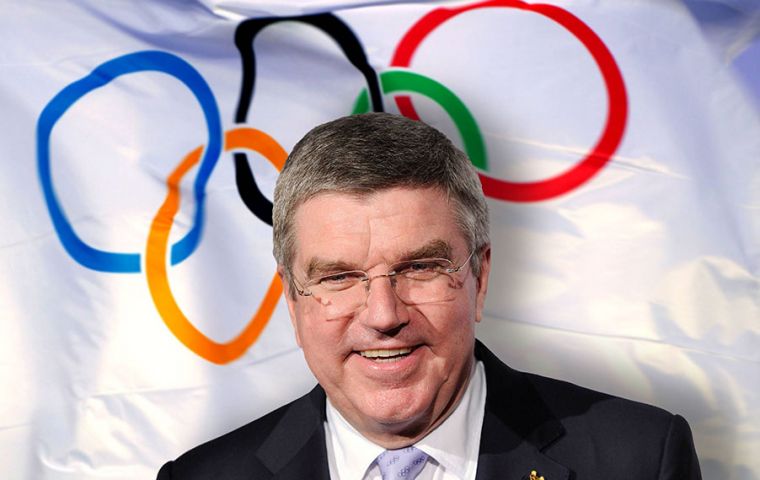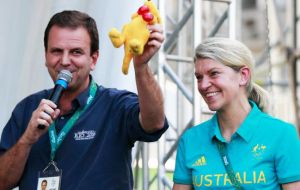 The head of the International Olympic Committee played down problems with unfinished accommodation in Rio de Janeiro that have prompted some teams to abandon the Olympic village, saying he expected Brazil to host a "fantastic" games.
Arriving in Rio ahead of the August 5 start of the first Olympics to be held in South America, Thomas Bach said every host city experienced last-minute difficulties.
Concern over Rio's readiness erupted on Sunday when the Australian delegation said it would not stay in the Olympic Village as the housing was "not safe or ready" due to leaky plumbing, blocked toilets and exposed wires.
Argentina's athletes have also abandoned the village while Italy and New Zealand said they had been forced to call in workers to fix problems after organizers admitted the blocks had been handed over without proper testing of water and power systems.
"The last couple of days before the Olympics Games there is always one issue or other to be solved. The Brazilians will solve it," Bach told reporters. "You can already feel the Olympic energy here ... We always had confidence in Brazil, in the Brazilians, that it will be a fantastic Olympic Games."
Rio de Janeiro's Mayor Eduardo Paes deployed hundreds of workmen to the Olympic village and expects to have all 31 blocks ready for use by the end of the week. So far only a fraction of the athletes have turned up, organizers say.
The Australian delegation gave Paes a tiny "boxing kangaroo" doll as the sign of a truce. It also said it's now happy with its rooms at Rio's Olympic Athletes Village.
Paes apologized and acknowledged Australia's "was the worst building." In a gesture of goodwill, Paes presented the head of the Australian delegation, Kitty Chiller, with the keys to the city of Rio and thanked her for her understanding.
The metro line to carry visitors from the centre of Rio to the distant western neighborhood of Barra da Tijuca where the Games will be held will only be inaugurated on Saturday by interim President Michel Temer.
Paes told a news conference the city would benefit from the legacy of the Games, which had allowed the completion of long-delayed projects. Visitors, he said, "will not find a perfect city but a much better one than we had in 2009."
A poll published in the Estado de São Paulo newspaper said a majority of Brazilians are pessimistic about the impact of the Olympics. The survey by polling group Ibope showed 60% of Brazilians believe the games, expected to cost around 40 billion reais (about US$12 billion) will bring more harm than good to Brazil.