Mercosur in a state of disarray; Venezuela's presidency disavowed by Argentina, Brazil and Paraguay
Tuesday, August 2nd 2016 - 06:52 UTC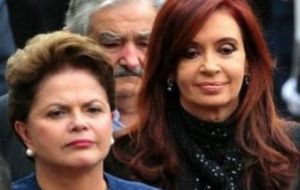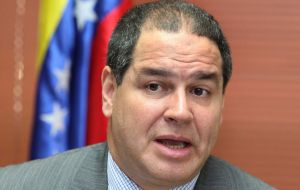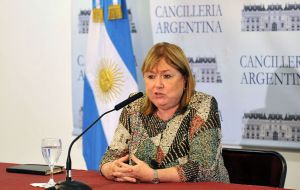 Argentina, Brazil and Paraguay have announced they do not support Venezuela as the pro tempore presidency of Mercosur, further deepening controversy in the group which could even hinder ongoing trade negotiations with the European Union and closer links with the Pacific Alliance.
The chair transfer should have taken place last Saturday with Uruguay, at the end of its six-month mandate, handing the presidency to Venezuela, but Paraguay and Brazil objected, since they consider the government of Caracas still has yet to comply with administrative and political conditions agreed back in 2012, when its incorporation. Thus they consider that the presidency is currently "leaderless". (acephaly).
Uruguay tried until last minute to reach some sort of agreement so that the transfer could take place following Mercosur rules and regulations, but it was in vain. After Uruguay turned in the presidency, Venezuela immediately announced it was assuming the post.
Paraguay immediately rejected the Venezuelan position, and on Monday a spokesperson for the Argentine foreign ministry said "no country can take the pro tempore presidency post without an official transfer", and proposed "a meeting of coordinators to try and find a way out to the controversy".
Brazilian foreign minister Jose Serra in a statement to "Correo Braziliense" said that "Venezuela is not going to preside over Mercosur, it simply does not have the conditions. Venezuela can't even take care of Venezuela". He added that admitting Venezuela in the first place was a major error of Mercosur and "it has been proven it was the result of a forced coup".
Serra was referring to 2012, when Paraguay was suspended from Mercosur following the removal by an overwhelming majority of then elected president Fernando Lugo. The friends of Lugo, (Cristina Fernandez, Dilma Rousseff, Jose Mujica and Nicolas Maduro) described the situation as a "legislative coup". With Paraguay suspended, the other members approved the incorporation of Venezuela.
In Caracas the chair of the National Assembly Foreign Policy committee, opposition lawmaker Luis Florido made public a document from the Argentine foreign ministry which was distributed among Mercosur members.
Accordingly Argentina argues that the responsibility of Mercosur presidency can't be taken or exercised until the transfer is implemented by the Common Market Council, "under the format and formalities of the case".
Likewise it warns that this unprecedented situation "can lead to a paralysis of activities in Mercosur".
In Uruguay foreign minister Rodolfo Nin Novoa admitted the situation was "extremely serious" and forecasted advances could be reached once Venezuela summons partners for a meeting.
Paraguayan foreign minister Eladio Loizaga revealed that Argentina, Brazil and Paraguay are in permanent contact to try and find a solution to the serious institutional situation that has overcome Mercosur.
"We're in permanent contact to see how we can advance: Argentina presented a project and we are working to find a path that leads to normalization of the Mercosur presidency", said Loizaga.
The controversy occurs when Mercosur is in crucial negotiations with the European Union for a trade and cooperation agreement, and a strategic move to establish closer links with the Pacific Alliance, Chile, Peru, Colombia and Mexico.
Paraguay, Brazil and Argentina with different intensity question the democratic credentials of president Maduro's administration which has jailed opposition leaders, closed media outlets, is accused of human rights violations and is intent in shutting down the legislative which is under opposition control.
But equally significant, contrary to 2012, Argentina is ruled by conservative Mauricio Macri; Brazil by interim Michel Temer who loathes populism and Paraguay by liberal Horacio Cartes who can't forget the circumstances when Paraguay was suspended from Mercosur and its Congress legitimately elected ignored. In other words the Mercosur with emphasis on ideology is over, which has left Venezuela as the sole populist regime or an authoritarian democracy, as Uruguay's foreign minister Nin Novoa describes the Maduro administration.
Finally Uruguay's president Tabare Vazquez is no admirer of Maduro as was his predecessor Mujica, rather the contrary but as they both belong to the ruling coalition they need each other. This does not impede a furious under the table dispute for the leadership of the coalition.
No wonder Nin Novoa argues that under the Vazquez administration "legal facts come before political facts". And this because back in 2012, Mujica justified sanctioning and suspending Paraguay, to allow Venezuela in, arguing that sometimes, "political facts come before legal facts".