Rio Games opening tailored to the current economic conditions in Brazil
Wednesday, August 3rd 2016 - 06:58 UTC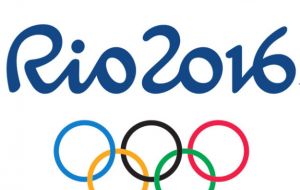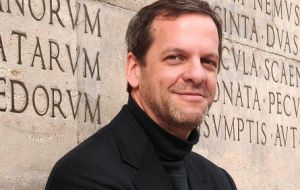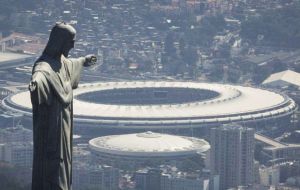 Rio de Janeiro Olympics opening ceremony on Friday will break with the recent tradition of large-scale and expensive shows, featuring a low-emissions cauldron and an "analogue" experience, executive producer Marco Balich said.
With three days to go until the first Games in South America get under way, Balich said the show at the Maracana stadium was tailored to the current economic conditions in the country.
"This is not an opulent event given the situation in Brazil," said Balich, who has been involved in several past Games ceremonies, including the 2014 Sochi Winter Olympics.
Brazil is suffering its worst recession since the 1930s with Games organizers struggling for cash and racing to finish venues and infrastructure projects days before the global showpiece event starts.
"It does not have the grandiosity of Beijing, the huge special effects of Athens, the eccentricity and technological skills of London. It is an analogue opening ceremony," Balich said.
The show, expected to cost about half the US$42 million spent by London in 2012, is based on the themes of sustainability, the Brazilian smile and "gambiarra", the ability to keep functioning with makeshift fixes.
"Brazil has the last big garden (the Amazon rainforest) of the world. We need to take care of this garden and we tried to share this message, a message of hope," Balich said.
"It is a very contemporary ceremony. Even without special effects it talks to people about the future. In a very humble way. It is not a display of how good or modern Brazil is."
Opening ceremonies are among the best-kept secrets of the Games along with the final torchbearer who will light the cauldron.
That cauldron, however, will not be like past big structures with huge flames, visible for miles.
"It will be a low-emission cauldron as it would be an oxymoron to talk about sustainability and then burn massive amounts of gas," Balich said. "It is a small burner with a kinetic sculpture."
While the real flame will only be accessible for Olympic stadium ticket holders, a smaller copy will be placed in a live site in central Rio for fans to take photos.
Some 4,800 people will take part in the opening ceremony along with about 11,000 athletes, who will enter the stadium and, due to the lack of a track, will gather at the centre of the legendary football arena.
"The ceremony has a purpose," Balich said. "Talking in a positive way in terms of sustainability. Doing a dry celebration is not enough. The fact that we are taking position might not make everyone happy but that's what it is.