Petrobras corruption case nets another company, senior executives and politicians
Thursday, August 4th 2016 - 22:02 UTC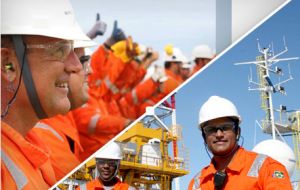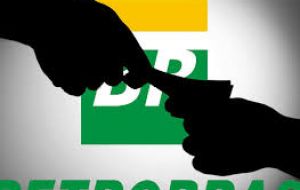 Brazil's federal police said they had arrested two people and raided properties over alleged corruption at building firm Queiroz Galvão, as fresh allegations linked the Brazilian Social Democracy Party (PSDB) to an alleged US$3-million bribe. The sprawling "Operation Carwash" investigation was launched two years ago to tackle price fixing, bribery and political kickbacks at state-run oil firm Petrobras.
Former Queiroz Galvão senior executive Ildefonso Colares Filho and current employee Othon Zanoide de Moraes were arrested, authorities said in a press briefing in the southern city of Curitiba. Police were also carrying out an arrest warrant against a third unidentified person.
Their subordinate, Amorim Costa, has been implicated as the operator of the illegal funds by a former Petrobras manager, Pedro Barusco, who has reached a plea deal with prosecutors. Amorim Costa fled Brazil on November 21, 2014, according to Federal Police border records, just three days after his two bosses had been set free after they were previously detained for five days in another phase of the Carwash operation.
Federal Judge Sergio Moro, who has become a crusading figurehead in the ongoing probe, said "the fact that Ildefonso Colares Filho and Othon Zanoide de Moraes' subordinate, and the person specifically involved in the transfer of bribes, has taken refuge abroad after the initiation of investigations is more indicative of the risk to the investigation, showing the act to be a dissipation evidence."
The judge recalled that the Queiroz Galvão executive's flight from the country was very similar to another construction company, Odebrecht, which — after the start of the investigation — sent abroad executives implicated in the transfer of bribes. "It is possible that the same has occurred with Augusto Amorim Costa," Moro said.
The charges all fall under the types of crime encompassed by the Carwash probe, including illegal campaign donations, obstruction of justice and corruption, federal prosecutor Carlos Fernando Lima told reporters.
The investigation is hunting for additional evidence that Queiroz Galvão systematically paid bribes to win over contracts with Petrobras, prosecutors said.
They said evidence already in hand showed Queiroz Galvão paid nearly 10 million reais (US$3.07 million) in bribes to Petrobras executives to gain an upper hand in the public auction of projects.
Some of those bribes were also transferred as campaign donations to politicians with close links to Petrobras, they claimed.
Investigators said they have a video that proves that the company paid another 10 million reais (US$3.07 million) in bribes to thwart a congressional inquiry into corruption at Petrobras in 2009.
According to one whistleblower, the recipient of that bribe was the late senator Sergio Guerra, who was then president of the PSDB.