Brazil´s unemployment reaches 11.3%; only two years ago it stood at 6.5%
Friday, August 5th 2016 - 12:04 UTC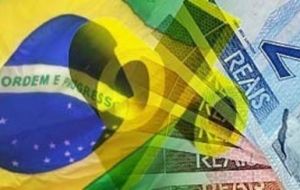 Brazil's unemployment rate rose to 11.3% in the second quarter, statistics agency IBGE said, hitting a four-year high as Latin America's largest economy struggles with a crippling recession. In a sign that Brazil's labor market faces even tougher times, economists surveyed expect the unemployment rate will not start falling until 2018.
Brazil's jobless rate has risen sharply from 6.5% at the end of 2014 as the country entered its worst recession in decades. The IBGE reworked Brazil's labor market series in early 2012.
The economy, which contracted nearly 4% last year and is expected to shrink more than 3% this year, shed 91,032 jobs in June. The unemployment rate is expected to rise further as companies continue to lay off workers amid plummeting demand.
The number of unemployed surged by 38.7% or by about 3.2 million year-on-year to 11.6 million people in the three months to June. Employment declined by 1.5% year-on-year to 90.8 million persons.