"Independent Falkland Islands", Di Tella's proposal to Rifkind in 1997
Sunday, August 7th 2016 - 17:47 UTC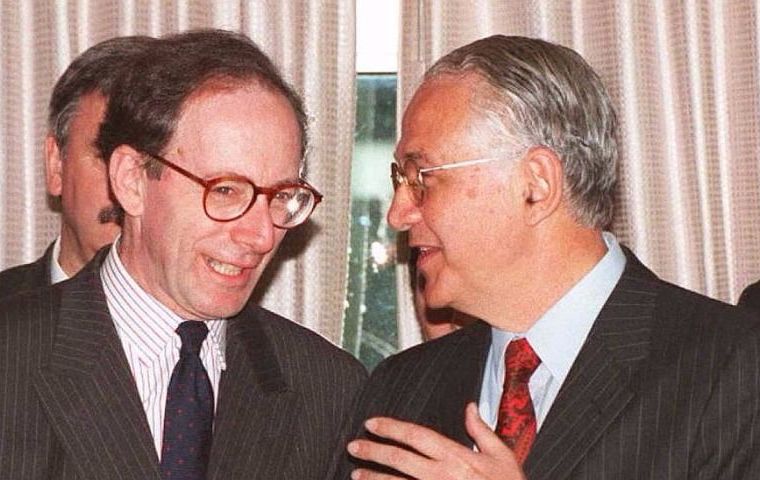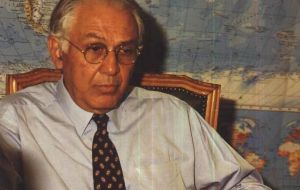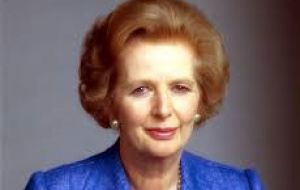 The Evening Standard has published a brief summary of the book, "Power and Pragmatism", which collects the memoirs of former foreign secretary Malcolm Rifkind, and there are some interesting passages referred to talks with Argentine officials about the future of the Falkland Islands.
At the time, in the nineties Rifkind's counterpart was Guido Di Tella an indefatigable optimist about finding a way out to the Falklands dispute, and the memoirs reveal the proposal for an independent Falklands, but in the small print, with an Argentine vice governor, which finally condemned the whole proposal
.
Follows the article published last July.
Long-serving former Cabinet minister Sir Malcolm Rifkind launched his memoirs, Power and Pragmatism, at Westminster Tower Wednesday night — and revealed how he held controversial secret talks with Argentina about the UK giving up the Falkland Islands.
As Foreign Secretary under John Major in the Nineties, Rifkind explained that he was approached by Argentina's foreign minister Guido Di Tella for two meetings to discuss the territory. "One was most romantic," he said. "It was on the Argentine/Brazilian border, at Iguazu Falls. He actually said, 'Will you come across the border into Argentina to have lunch with me?'"
As this went swimmingly a second summit was held at Chevening — the Foreign Secretary's UK country residence in Kent — in 1997. Rifkind suggested to Major that he brief the then-retired Margaret Thatcher. The baroness was "entirely relaxed" with the meeting, as long as Falkland Islands Councilors would be present. The Argentines had a new idea. "What they wanted to propose was that the Falklands ... should cease to be a British colony but not become part of Argentina," said Rifkind. "They would become, in effect, independent."
The Argentine official accepted that if this happened the UK would still be responsible for the archipelago in the event of any hostilities. However, talks collapsed because the "small print" demanded an Argentine vice-governor — which would have meant sharing sovereignty. "We said 'Sorry, that's not going to happen'."
On leaving, one Falklands Councilor gave Di Tella a photograph of her home, saying it was the "only part of the Falklands he is going to get". A picture tells a thousand words.