Stress tests expose weakness of EU banks, particularly Deutsche Bank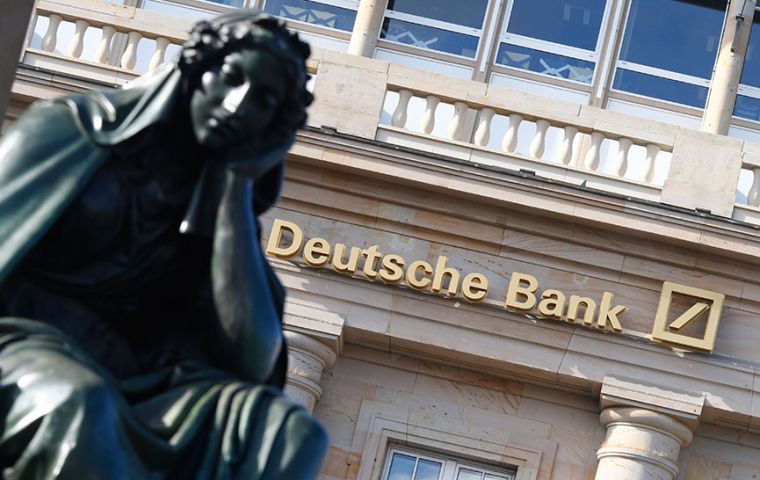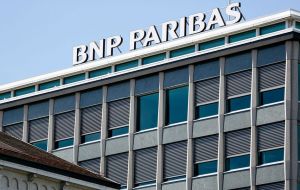 Germany's Deutsche Bank had the highest potential capital shortfall, 19 billion Euros in a study of 51 European banks using U.S. Federal Reserve stress test methods, German economic research institute ZEW said.
"European banks lack sufficient capital to offset the losses expected in the case of another financial crisis," the ZEW said in a statement on Tuesday.
ZEW Finance Professor Sascha Steffen worked with New York University Stern School of Business and the University of Lausanne researchers to run stress tests used by the Fed in 2016 and the European Banking Authority (EBA) in 2014 to compare capital needs and leverage.
Using the Fed's approach, the 51 European banks showed a total capital shortfall of 123 billion Euros, with the largest gaps at Deutsche Bank, Societe Generale, (13 billion Euros) and BNP Paribas, (10 billion Euros).
Societe Generale and BNP have market capitalizations of 26 billion Euros and 55 billion Euros, respectively, well above the study's theoretical capital gap.
Deutsche Bank, which has a market capitalization of less than 17 billion Euros, disagreed with ZEW's calculation.
"There is an official EBA stress test that checked the capital backing against very tough and adverse conditions and this showed there was no acute capital need at Deutsche Bank," the bank said in a statement in response to the study.
Deutsche Bank showed a weaker reading in the EBA test than most of its peers, a sign that Germany's biggest lender still has far to go in a revamp it launched last year. Although the EBA gave the banking industry a broadly healthy prognosis in its stress test results published on July 29, it said there was still work to do.
The EBA tests had no pass or fail mark and many observers said they did not remove concerns over capital. This year's EBA stress test was not aimed at uncovering capital gaps, but ZEW's Steffen said the deficiencies revealed by combined stress scenarios could be overcome.
"The USA have drawn their own conclusions and implemented comprehensive measures for the recapitalization of the American banking sector as early as in 2008," Steffen said. "A lack of political will means that this has still not happened in Europe," he added.