Venezuela as Mercosur full member faces deadline: Friday 12 August
Wednesday, August 10th 2016 - 05:24 UTC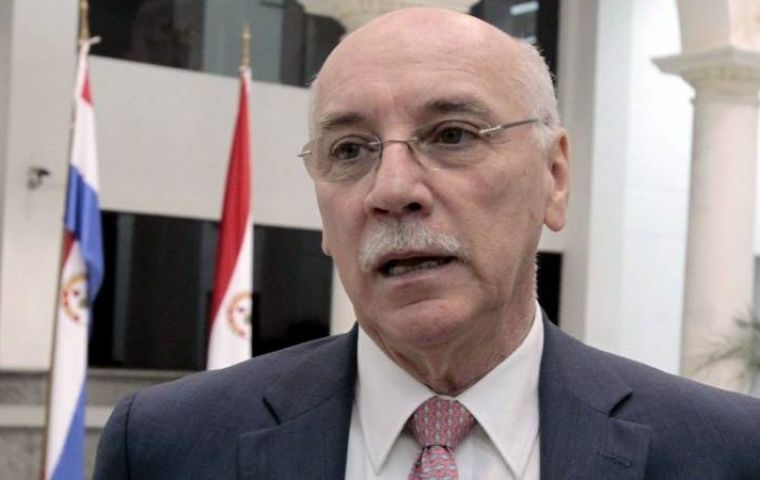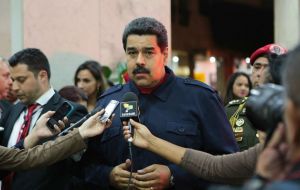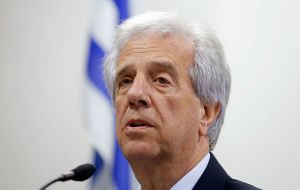 Brazil, Paraguay and Argentina are waiting for a report on Venezuela´s compliance with the accords agreed in 2012, which has to delivered next Friday 12 August, and could lead the group of three counties deciding the suspension of Caracas as full member of Mercosur. A week and a half later, 23 August, representatives of these countries will be meeting to address the issue.
"We´re waiting to see what can happen this Friday, 12 August, the deadline for Venezuela to show it has complied with the conditions to enjoy full membership of Mercosur", said Paraguayan foreign minister Eladio Loizaga. He added "abidance or non abidance" by Venezuela of Mercosur rules, regulations and commitments will trigger a report from the group's full members foreign ministries coordinators.
Following this on 23 August Mercosur country coordinators will again be convened to continue with the interrupted 4 August meeting held in Montevideo to find a solution to the unilateral self proclamation of Venezuela as pro tempore chair of Mercosur.
The Venezuela administration of president Nicolas Maduro, questioned internationally about its democratic credentials, grabbed the Mercosur presidency chair, but has yet to incorporate 400 norms and 50 accords to be recognized as full member, and the deadline for such incorporation is next Friday. Some of the missing documents include the Common External Tariff; the Montevideo Protocol on Services trade; the protocol on cooperation and legal assistance in Civil, Labor and Administrative law.
To this must be added the most significant Asuncion Protocol on Human Rights, which Maduro has refused to support.
From Montevideo, president Tabare Vazquez defended Uruguay's decision to drop the Mercosur presidency at the end of its six-month mandate and argued Venezuela will continue as member of the group, as long as the democratic clause is not applied to the country.
"Uruguay complies fully with the group's norms, which it shares with Argentina, Brazil and Paraguay and is also open to dialogue with all countries" underlined Vazquez.
"Uruguay is a free, sovereign country which acts seriously and is not subject to any form of pressure", added Vazquez commenting on the mini presidential summit held in Rio do Janeiro between presidents Temer, Macri and Cartes to address the Venezuelan situation and to which allegedly Uruguay was not invited given its "legal" position on the controversy
"There's dialogue at different levels: technical, advisors, ministers and if necessary presidents", indicated the Uruguayan head of state.