Brazil concerned about the 25% surge of the Real against the US dollar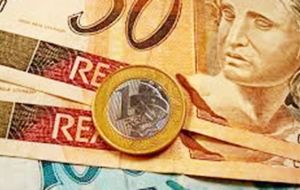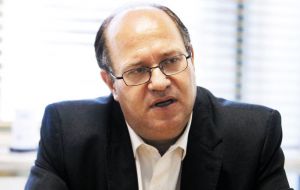 The Brazilian Real weakened further on Friday after interim President Michel Temer showed concern over currency strength, while stocks edged lower following a heavy batch of quarterly results including state controlled oil company Petrobras.
In an interview with newspaper Valor Econômico published on Friday, Temer said he was worried about the Real's recent appreciation against the dollar and added his government will "look for an equilibrium" in the exchange rate.
The Real fell 1% to 3.17 per dollar following a 0.3% decline on Thursday, which snapped six straight sessions of gains that had taken the currency to a one-year high.
The slide began when the central bank stepped up its market intervention selling US$750 million in reverse currency swaps on Thursday and Friday, effectively purchasing dollars for future delivery from investors.
The Real's strength had worried some investors who fretted it could smother the nascent economic recovery by curtailing exports.
Central bank chief Ilan Goldfajn said on Friday that the bank will cautiously use its tools when needed to intervene in the foreign exchange market, while sticking to a floating exchange rate.
Policymakers are trying to keep a lid on the rally after the Real surged 25% this year. The currency has strengthened amid optimism that Temer can trim the country's budget deficit, end a string of credit-rating downgrades and restore confidence in the ailing economy.
"Temer's comments added some noise to the market and should weigh on the real, at least until (dollar) inflows start to materialize," Intercam brokerage trader Glauber Romano said.