July inflation in Brazil remains over target: 8.74% in twelve months
Monday, August 15th 2016 - 15:09 UTC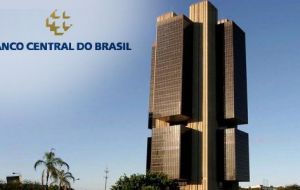 Inflation in Brazil rose more sharply in July than economists expected, official data showed, raising pressure on the central bank to keep interest rates on hold for some time.
Consumer prices as measured by the benchmark IPCA index , rose 0.52% last month. Prices rose 8.74% in the 12 months through July, slowing from a one-year increase of 8.84% in June. In the seven months of this year inflation reached 4.96%.
Food and beverages jumped 1.32%; Health and personal care, 0.61%; Household articles, 0.53%; Personal expenses, 0.70%, and Transport, 0.40%. Education and Communications remained almost unchanged, while Housing and Apparel were down, 0.29% and 0.38%.
Higher-than-expected inflation this year has forced the central bank to keep its benchmark Selic rate near 10-year highs even as the country struggles with a crippling recession that is now in its second year.
High interest rates and growing expectations that austerity measures under interim President Michel Temer will be approved have recently curbed inflation expectations for this year and next.
Less government spending and more-expensive credit lead to lower consumption, which reduces inflationary pressures.