Mercosur-India talks expected to expand preferential trade agreement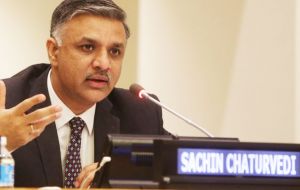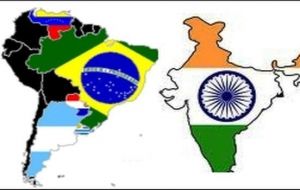 India has begun the process of expanding its preferential trade agreement with the Mercosur trade bloc, opening its market more to South America and negotiations are expected to start in a month or two. The number of products on which tariff concessions is given is likely to increase to more than 3,000 from 450 at present with more agricultural products getting covered in the pact.
India, on the other hand, wants to export processed foods and engineering goods to the Mercosur, which comprise Argentina, Brazil, Paraguay and Uruguay. Venezuela, a Mercosur member, is not a party to the agreement.
The two sides have been discussing the expansion for a couple of years. The issue also came up at the WTO in March when several countries raised questions about the limited coverage of the pact and if more members could be included in the deal. "The wish lists have been exchanged and industry consultations are on...negotiations may start by October," said an official linked to the talks.
Under the existing agreement, India has reduced import duties on 450 products coming from Mercosur including meat and meat products, organic & inorganic chemicals, dyes, raw hides and skins, leather articles, wool, cotton yarn, glass, articles of iron and steel, machinery items, electrical machinery and equipment.
The Mercosur grouping gives tariff concessions on 452 products for India which include food preparations, organic chemicals, pharmaceuticals, essential oils, plastics articles, rubber and rubber products, tools and implements, machinery items, electrical machinery and equipment. The tariff cuts, under the pact signed in 2009, range from 10% to 100%.
"We are largely interested in exporting processed foods and electronics to Mercosur. Since pharmacy is our major export, we need standards. Moreover, economical shipping lines need to be developed to take full benefit of the agreement," said Sachin Chaturvedi, Director General at the Ministry of External Affairs think tank, Research and Information System for Developing Countries.
Diversification of its trade basket to this group of countries assumes significance as India runs a trade deficit with the Mercosur. India's exports to the bloc in 2015-16 were US$3.4 billion while the imports were US$6.6 billion.