Argentina reaches agreement with oil companies for temporary freeze of fuel prices
Tuesday, August 16th 2016 - 06:56 UTC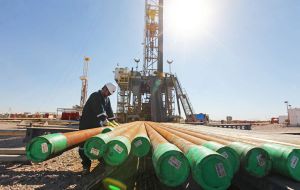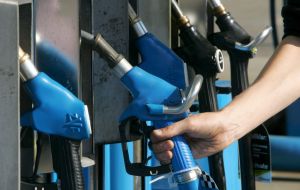 Argentina's government and leading oil companies hammered out a plan to gradually trim artificially high wellhead crude prices over the next three months in exchange for a temporary freeze on retail fuel prices.
The agreement is aimed at stemming inflation, which clocked in at 46% in the 12 months ending in July, according to unofficial estimates released by opposition lawmakers.
Oil producers in Argentina have long enjoyed above-market crude prices mandated by the government. The policy, which was retained by the new government that took office in December 2015, is intended to stimulate domestic production and prevent job losses in the oil industry.
The new agreement will not eliminate the steep premium on international prices. Producers of 34°API Medanito crude currently receive US$67.5/bl from local refiners, while heavier Escalante crude is pegged at US$54.9/bl, following a 10-12% price cut implemented in January shortly after the new government came to power.
At a meeting in the energy ministry that ended late on 12 August, key oil companies, including state-controlled YPF, BP-controlled Pan American Energy (PAE) and Shell, agreed to freeze prices at the pump for three months while decreasing wellhead crude prices in August by 2%.
According to the agreement that was not made public but which was confirmed with government and oil industry officials, wellhead prices would drop by an accumulated 4% in September and 6% in October, compared to the current price.
A wellhead price cut would allow refiners to offset a retail price freeze. Retail prices have jumped by 31% so far this year, a trend the industry says reflects a 35% currency devaluation that followed a lifting of capital controls after President Mauricio Macri took office. The retail increases, which coincided with weakening international crude prices, sparked a public outcry.
Oil-producing provinces are certain to resist the new plan to gradually decrease wellhead prices, because of the resulting decline in royalties paid by producers. And labor unions have long warned that any effort to align domestic prices with international levels would lead to decreased activity and job cuts.
The new agreement underscores the delicate balance that Macri is under pressure to strike in his bid to restore economic growth and tame inflation. He inherited an anemic economy marked by widespread subsidies that have been difficult to dismantle, a challenge illustrated by a heated controversy over gas and power rate increases that were recently blocked by local courts.