Temer banned from running for political office by a Sao Paulo electoral court
Tuesday, August 16th 2016 - 21:12 UTC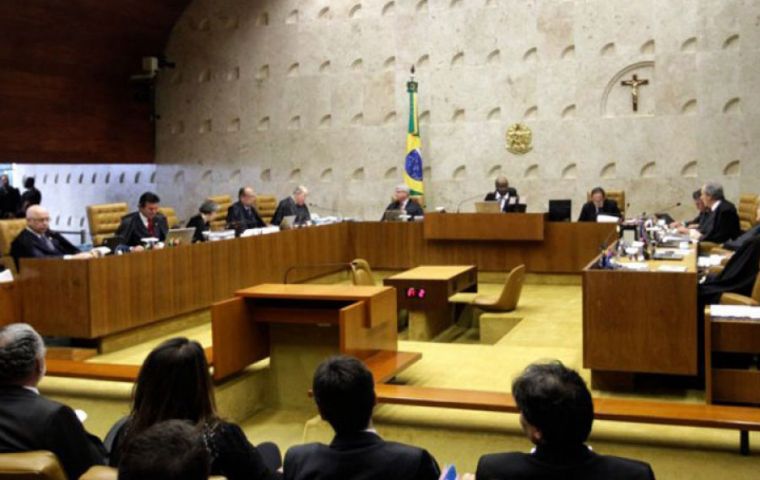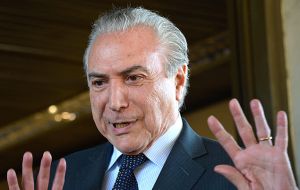 A regional electoral court in Sao Paulo issued a guilty verdict against interim Brazilian President Michel Temer on election law violation charges, and declared the politician ineligible to run for political office for eight years as a result of having a "dirty record."
The court determined that Temer, the subject of several other corruption investigations, spent personal funds on his election campaign in excess of campaign finance limits. The interim leader is now barred from running for the office he currently occupies, underscoring the illegitimacy of his condition.
From the beginning, Temer's installation into power by means of the impeachment proceedings against Dilma Rousseff was considered by supporters of the ruling party, a coup. However an overwhelming majority of Brazilians also criticized Rousseff for her mismanagement of the economy, in its second year running recession.
In practical terms this means that Temer at the end of his interim mandate, (if Rousseff is finally impeached) is banned from running for office or his reelection which anyhow he had promised not to attempt to the leaders of the current coalition that supports him.
If Rousseff is not impeached it's hard seeing her returning to office since if she couldn't get along with Congress before the institutional act, much less after a majority in the Lower House and in the Senate supported initiating the impeachment process against her.
Going a bit further since both Temer and Rousseff have been involved in electoral crimes, their 2014 victory should be annulled by the Supreme Court and new elections convened. This option would present a serious constitutional and congressional challenge, since an amendment, voted with a special majority would be needed to recall a presidential election, and it's not clear if the current members of Congress would go along.
Anyhow, municipal elections are scheduled in Brazil for next October. This involves voting for mayors and councilors in 5.570 towns and cities, a formidable test for the Brazilian political system.