Cuba looking for new oil supplier and begins implementing social security tax
Tuesday, September 6th 2016 - 19:36 UTC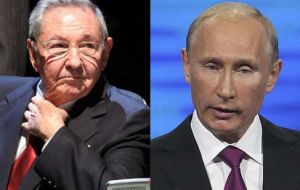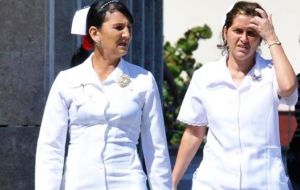 President Raul Castro has asked Russia to consider beginning to supply Cuba with oil. Before the Soviet Union's disintegration in 1991, the ex URSS was Cuba's main supplier under favorable trade terms. Russia's official news network revealed the news, allegedly in a direct request from Castro to president Vladimir Putin.
The deal's terms for the purchase of crude and fuels was not made public. Cuba has seen its provision from leading supplier Venezuela drastically cut because of the country's social situation and mismanagement of the economy. A Kremlin source quoted by Interfax said that even Venezuela is being forced to import refined products.
The Castro regime has also asked other allies to help with the difficult situation. Venezuela supply was generous in volume but mainly in payment conditions.
The Russian news agency reports that last month Cuba received the visit of Iran's Foreign Minister Mohammad Javad Zarif, who highlighted the desire of his country to strengthen bilateral relations and discussed specific issues of economic cooperation in areas such as agriculture, petroleum, petrochemicals, mining, medicine and engineering.
In related news it was announced that Cuba is reviewing its tax and social security model with around 1.5 million public employees now having to pay new contributions to the state. Granma reported that government workers making over 500 pesos (about 20 U.S. dollars) a month, will face a new 5% social security tax, named the Special Contribution to Social Security (CESS).
Workers making over 2,500 pesos (100 U.S. dollars) a month will pay the CESS and an income tax of between 3 and 5%, known as the Tax on Personal Income (IsIP).
Meisi Bolanos, the deputy finance minister, explained that the taxes would be discounted directly from employees' paychecks, starting his month.
Guillermo Sarmiento, director of the labor and salaries department of the Ministry of Labor and Social Security, added that the CESS would help extend Cuba's social security network, which covers almost 1.7 million pensioners.
After taxes were scrapped following the 1959 revolution, Cuba has started a progressive tax reform, as part of the economic reforms proposed by Raul Castro when he was named president by his brother Fidel.