Chinese group ready to purchase shrimp vessels and plants in Patagonia
Wednesday, September 7th 2016 - 18:45 UTC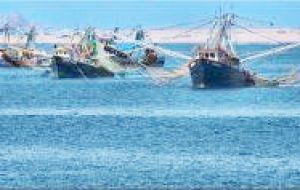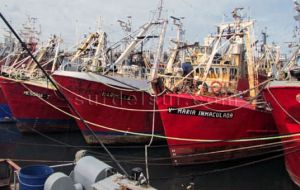 Argentine fishing company Conapesca has almost settled a trade agreement with a Chinese state-owned investment group, to whom it would sell its shrimp fishing freezer fleet, reports Revista Puerto. According to the report the Chinese company has been assessing the state of the shrimper fleet at its port base in Puerto Madryn.
Conapesca would keep possession of the processing plants it has in Puerto Madryn and the Agropez plant located in Rawson, capital of Chubut province. Likewise the sale would only include the beam freezer trawlers, with the company retaining its coastal fresh fish vessels of the yellow fleet, the high sea fresh fish ship and jiggers.
The Chinese group, with a participation of the Chinese state, has already invested in Argentina. In Mar del Plata they purchased seven fresh fish vessels and now are planning to expand to Patagonia and acquire the whole shrimp fleet belonging to Continental Armadores de Pesca SA.
During the last 90 days various accounting audits have taken place regarding the Argentine company and the Chinese investors have performed an administrative and financial verification as well, finding out the technical and operative condition of each of the economic units.
Conapesca is selling the six beam trawlers Alvarez Entrena, in addition to Uchi, Mar de Oro, Conarpesa I, Felix Augusto, Anita Alvarez and Fernando Alvarez. The agreement settlement would materialize sometime this month. Likewise unconfirmed reports indicate that the Chinese operation, purchase and planned investments in processing plants could reach US$ 95 million. (FIS).