Brazil's ex attorney general claims he was fired for trying to deepen Petrobras corruption case
Sunday, September 11th 2016 - 16:40 UTC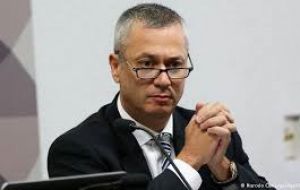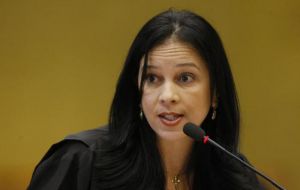 Brazil's new government is trying to stifle a corruption investigation targeting politicians and major parties, the former attorney general said in a magazine interview a day after being replaced by President Michel Temer. The former official, Fabio Medina Osorio, told weekly magazine Veja that he was fired because he tried to deepen the so-called "Car Wash" corruption probe into the country's oil company Petrobras.
Three ministers of Temer's cabinet have already resigned since he took office in May after being linked to the probe.
"The government wants to smother the Car Wash probe. It is very worried," Osorio was quoted as saying by Veja.
Temer has previously said that his government would not obstruct any corruption investigations.
Osorio was replaced by Grace Maria Mendonça. In a statement, the office of the attorney general said it remains committed to its constitutional mission against corruption.
"Operation Carwash", which was named for its beginnings as a money-laundering probe, has ensnared dozens of top politicians and jailed chief executives from Brazil's biggest construction firms for paying billions in bribes for bloated contracts, skimmed from the country's one time largest company and pride of Brazilians for making the country oil self sufficient, Petrobras.
In another interview with the O Globo media group, Medina Osorio claimed he received instructions from the Presidency minister Eliseu Padilha "to not get involved in the Lava Jato investigations and keep away from the issue". However the Attorney General did not comply and last Thursday he had a serious confrontation with Padilha which ended when he was told he "was fired".
Medina Osorio also claims that his now successor Ms Fernandez Mendonca was also part of the conspiration to have him ousted.
Last Friday the event was watered down when President Temer named the first woman to his cabinet, after causing outcry by forming the first all-male, all-white government since the country's 1964-1985 dictatorship.
Temer announced lawyer Grace Maria Fernandes Mendonca as his new attorney general, replacing Fabio Medina Osorio.
Temer was sworn in as president on August 31 when Rousseff was convicted in the Senate, and will serve out the rest of her term to the end of 2018. Temer stoked controversy with his cabinet picks, naming a team consisting of white men in a country known for its diversity.
He also caused outcry by eliminating the culture ministry -- a decision he has since reversed -- and naming several ministers implicated in corruption scandals, three of whom have been forced to resign.