Bayer and Monsanto confirm merger in a $66bnm mega-deal; activists ready to protest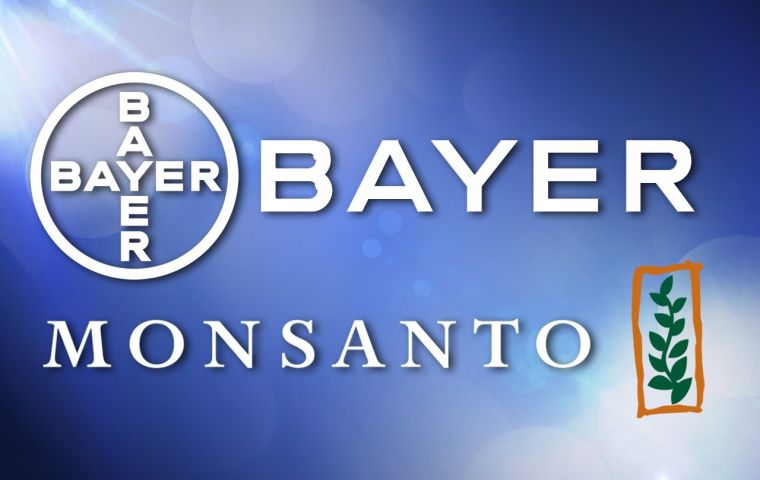 Seed and chemical giants Bayer and Monsanto said on Wednesday that they will merge to become one of the world's biggest agriculture giants, a 66 billion-dollar mega-deal that could reshape the future of farming and enhance their influence over the planet's food supply.
Bayer, the German firm better known for pharmaceuticals such as Aspirin, Aleve and Alka-Seltzer, said it will spearhead the largest all-cash buyout in history in hopes of taking over St. Louis-based Monsanto, the world's largest supplier of genetically modified seeds.
The merger marks one of the most prominent signs yet of the broadening acceptance of genetically modified foods, a bogeyman for environmental activists that has nevertheless redefined the capabilities for crops in the United States and worldwide.
The deal would also further strengthen the companies' grips on vital seeds, pesticides and farm technologies, a concerning turn that critics said could raise prices, reduce choice and stifle innovations needed to feed a growing world.
"These companies make the case that they need to get bigger to help them respond to climate change, changing diets, growing populations . . . but so much of their research focuses on the big commodity crops that make the most money," said Pat Mooney, executive director of the ETC Group, a Canada-based environmental advocacy group.
They're just so narrowly focused," Mooney said, "that there's a general feeling they can't get us to the innovations we need."
The deal is likely to draw intense scrutiny from antitrust regulators, who will assess whether the merger would unfairly lead to higher prices and fewer choices for farmers' most important building blocks. The new company would preside over roughly one-quarter of the world's seed and pesticide supplies.
United States Justice Department investigators have in recent years launched investigations into "possible anticompetitive practices" in the Monsanto-led U.S. seed industry, although a formal investigation was closed in 2012 without pursuing charges.
Regulatory crackdowns have dashed several high-profile mega-mergers this year, including a $160 billion deal between pharmaceutical giants Pfizer and Allergan.