Argentine embassy joins Open House London 2016 with "Playhouse" this weekend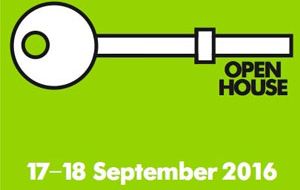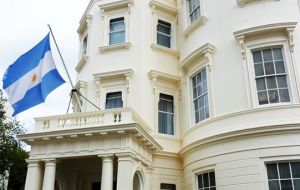 The Argentine Ambassador´s Residence will be open to the public for Open House London 2016, which will take place on 17th and 18th September from noon until 5pm. This year the Embassy of Argentina will present the exhibition "PLAYHOUSE, by Argentine and British artists in the UK".
Open House is an annual event that promotes public awareness and appreciation of the city's architecture. Some of London's most splendid buildings are open to the general public, and the residence of the Argentine Ambassador in Belgravia is one of them.
This year the embassy wanted to create an engaging and playful experience for the visitors to the residence, using the house as the focus and inspiration of the exhibition.
The embassy has invited Argentine artists and creative peers based in the UK to create work that dialogue with the house. Argentinean artists and creative peers were encouraged to team up with British counterparts of their choice, and have worked in a variety of disciplines including art, design, architecture, photography, performance, music, literature, etc. thus fostering a dynamic collaboration between both countries and different artistic practices.
Each artist or duo chose a room, area or corner in the house, creating a site, specific work or installation. The aim was to create an engaging and playful experience where the visitors will be enticed to meander through the rooms, discovering and experiencing a new perception of the house.