Divided Fed leaves interest rates unchanged; strong hints of a December increase
Wednesday, September 21st 2016 - 21:53 UTC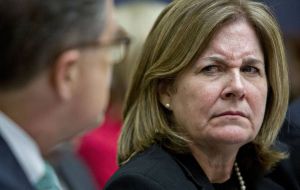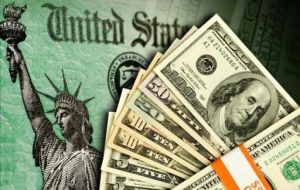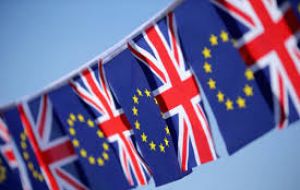 The United States Federal Reserve pushed back plans to raise interest rates on Wednesday, a widely expected move following a series of mixed economic reports and varied signals from Fed officials. After its two-day policy meeting, the Federal Open Market Committee voted to hold the federal funds rate between 0.25% and 0.50%, citing progress in economic and labor market growth and an improving risk outlook.
But it is worth noting that three members of the committee, Kansas City Fed President Esther George, Cleveland Fed President Loretta Mester and Boston Fed President Eric Rosengren, voted against the decision, preferring to raise the federal funds rate to 0.50% to 0.75% at this meeting. It was the most "no" votes since the December 2014 meeting.
In a statement from the FOMC, the central bank expressed confidence in US economic growth, but not enough to make a move this month. "The committee judges that the case for an increase in the federal funds rate has strengthened but decided, for the time being, to wait for further evidence of continued progress toward its objectives," the statement said. However three members also indicated they do not want any hikes this year.
"The solid coalition is still going to be there with Yellen, (William) Dudley, (Stanley) Fischer and a handful of others. I think they're still all in agreement," said Kathy Jones, chief fixed income strategist at Charles Schwab. "I can only surmise there's a division between those who think that we are in this secular stagnation world — slow growth for a longer time — vs. those who think it's a cyclical issue that's taking a very long time to play out."
The increase likely would come at the Dec. 13 and 14 meeting, considering the Nov. 1 and 2 session comes just ahead of the presidential election and there is no post-meeting news conference scheduled.
FOMC also reduced its expectations both for economic growth and inflation this year, though the statement said "the labor market has continued to strengthen and growth of economic activity has picked up from the modest pace seen in the first half of this year."
"Although the unemployment rate is little changed in recent months, job gains have been solid, on average," the committee added. "Household spending has been growing strongly but business fixed income has remained soft."
The committee noted that inflation still has not risen to the Fed's 2% target. The statement reflected a continued Fed belief that the target would be hit "as the transitory effects of past declines in energy and import prices dissipate and the labor market strengthens further."
Fed officials had been concerned about global developments, particularly the Brexit vote and a slowdown in China. However, the statement made only passing mention of international developments.
Importantly, the balance-of-risks assessment that Fed watchers monitor closely made a return appearance in the statement, with central bankers judging those risks to be "roughly balanced."
Overall, though, projections reflected a substantial pivot for a Fed that had anticipated a full percentage point hike in its interest rate target this year. Instead, officials now foresee a move to a 0.65% level this year, or a quarter point from the current 0.4% funds level (the official policy is to target the rate between 0.25% and 0.5%).
The Fed last hiked in December, its only move higher in a decade.
In the years ahead, the committee sees two hikes in 2017 and three each in 2018 and 2019 that would bring the funds rate to about 2.625%, assuming that each increase would come in quarter-point increments.
As for growth, the committee now foresees full-year gross domestic product of just 1.8%, a decrease from the 2% estimate in June. The unemployment rate now is projected to be 4.8%, as compared with 4.7% in June, and headline inflation, which includes food and energy prices, is estimated at 1.3%, down from 1.4% in the last summary of economic projections that the Fed releases each quarter.