Argentina's economy further contracts in 2Q; government insists recovery is round the corner
Friday, September 23rd 2016 - 09:32 UTC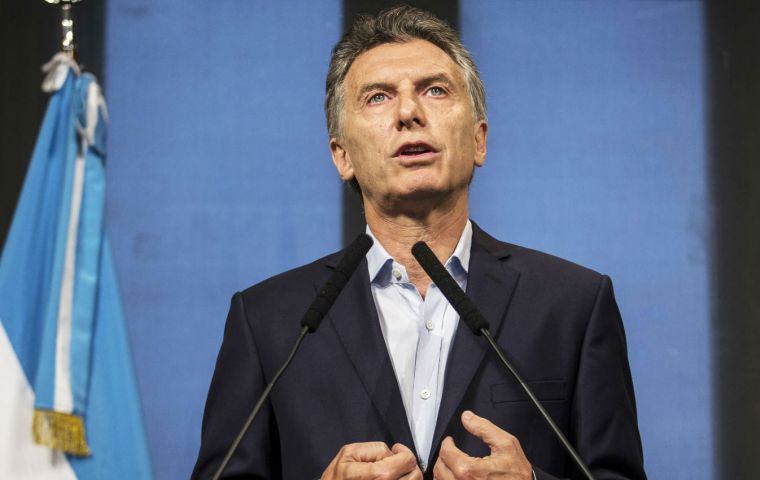 Argentina's recession deepened in the second quarter as President Mauricio Macri's efforts to implement free-market reform exacerbated an already flagging economy. GDP fell 3.4% from the same period a year earlier, the largest year-on-year contraction in almost two years, the refurbished statistics agency said in a report published on Thursday.
Macri took office in December and froze many construction projects as he reviewed contracts, devalued the peso and had to continue living with an overblown populist budget deficit, causing a spike in inflation that eroded consumers' purchasing power. The economy shrank 2.1% in the second quarter from the first quarter.
However the Argentine economy, with a strong agriculture and some still tepid foreign investment is showing the first signs of exiting recession, Macri said at a business forum for international investors last week. The president is seeking increased investment to foster growth and move away from a model based on consumption and government spending. Nevertheless growth in the second quarter was reported in the public sector, as well as restaurants and hotels and transportation.
Argentina has already raised nearly US$20 billion in sovereign debt after a successful return to global bond markets in April following a 15-year absence, and is now planning an Euro denominated bond issuance.
The central bank raised its benchmark rate to as high as 38% in March as it sought to tame inflation that peaked at 47% in July. Construction, one of the main drivers of the economy, fell 10.2%.
Argentina last week presented to Congress a budget for next year calling for a wider fiscal deficit target, as the government seeks to boost growth by increasing spending in infrastructure.
On taking office Macri ordered a revision of all the country's statistics, Indec after Argentina became the first country to be censured by the International Monetary Fund for reporting inaccurate economic data. An IMF team arrived in the country this week to conduct an Article IV review for the first time in a decade.
Indec revised its estimate for the third quarter of 2015 to growth of 0.1% from the prior quarter, up from a contraction of -0.1%. That means the second quarter of 2016 was the third consecutive quarter of contraction. Indec also revised growth for the second quarter of 2015 down to 1.1% from 1.4% and revised first-quarter 2015 growth up to 2% from 1.7%.
Finance Minister Alfonso Prat-Gay said earlier this week that the economy would break its contraction streak in the July-to-September period.