Petrobras cuts 5-year budget by 25% and will focus on core oil and gas business
Friday, September 23rd 2016 - 11:16 UTC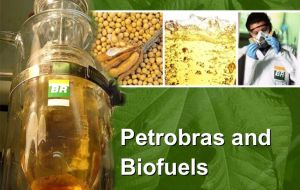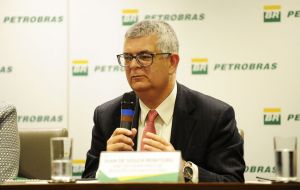 Brazil's Petrobras announced it will be spending US$74.1 billion over the next five years, 25% reduction on the US$98.4 billion for the previous five years capital expenditure. This is also the company's lowest five-year budget since 2006.
In addition to the budget cut, Petrobras also said it still plans to sell US$15.1 billion assets by the end of this year, and generate another US$19.5 billion from asset sales and partnerships in the next two years.
Petrobras' bio-fuel operations will be among the assets to be divested, as the company sharpens its focus on its traditional core business. Total asset sales for the next 10 years are planned at US$40 billion.
The company will focus on the most profitable project in deep waters, Chief Executive Officer Pedro Parente said at a press conference.
"Petrobras wants to spend less to produce the same," Pedro Parente said. "In oil and gas we won't be a smaller company."
Investors are closely watching the company's ability to reduce leverage after its debt surged during the commodities boom because it was investing in unprofitable refineries and subsidizing fuel imports as part of a government push to control inflation. Net debt-to-EBITDA is expected to fall to 2.5 in 2018, faster than the internal leverage targets set in previous plans. Chief Financial Officer Ivan Monteiro said the company doesn't need to tap capital markets to finance the business plan at current borrowing.

Petrobras is pursuing one of the most ambitious divestment plans since BP Plc sold more than US$30 billion in a downsizing strategy after the Deepwater Horizon oil spill. The company has identified enough assets it is willing to sell to surpass the combined target, Monteiro said.
The company's domestic oil production is targeted to grow to 2.77 million barrels a day in 2021, with total oil and gas production, including foreign operations, reaching 3.4 million barrels of oil and equivalents. Petrobras planned to produce 2.7 million barrels a day of oil in Brazil in 2020 in the previous plan. The focus of future investments will be on deep-water projects with low break-even costs, the company said.
The statement from Brazil's oil and gas giant comes at the same time as a warning from OPEC's secretary-general Mohammed Barkindo that cuts in investment by oil and gas companies are posing a threat to the future security of supplies.
Barkindo noted that this year will see an estimated 22% reduction in oil and gas investments, which would be on top of a cut of 26% last year. The oil and gas industry is still coping with the prolonged rout in prices, and investment cuts are the go-to solution for such problems. However, says Barkindo, this solution is far from perfect, especially in an industry that needs regular investment to remain sustainable and able to meet rising demand in the future.
Barkindo, however, was not quoted as addressing one of the two main causes of the price slump, namely some OPEC members' strategy of keeping production at historically high levels in order to protect their market share.