Latam modifies ownership structure before the entrance of Qatar airlines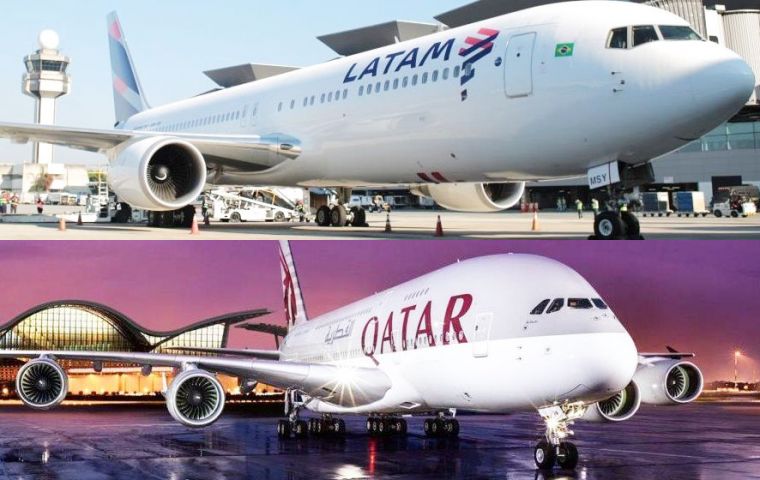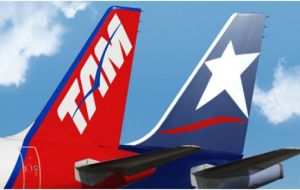 The Amaro family from Brazil, one of the main controllers of LATAM Airlines, sold a 6.47% stake in the regional carrier on Friday on the Santiago stock exchange for some US$296 million, as part of a strategy to modify the company's ownership structure.
Chile's Cueto family, the majority stakeholders in LATAM, had previously agreed to purchase through their Costa Verde Aeronautica holding company the 35.3 million shares sold by the Amaros.
The shares, which represent over half of the 12% stake the Amaros held in LATAM, were sold at 5,506.40 Chilean pesos (US$8.34) a piece.
On Thursday, the Amaros and Cueto families agreed to modify their ownership structure in Latin America's largest airline in order to retain control of the company and stem diluting their stakes before Qatar Airways buys a stake.
"The measure was necessary due to the 11% dilution for all shareholders resulting from the entrance of Qatar Airlines into (LATAM's) share structure," said LATAM unit TAM.
LATAM Airlines was formed by a tie-up between Chile's LAN and Brazil's TAM in 2012.
As part of the agreement, the Amaros will subscribe to a capital increase in Costa Verde, giving them a 21.88% stake in the holding company.
Once Qatar Airlines buys into LATAM Airlines through a separate planned capital increase, the Cuetos and Amaros through Costa Verde will hold a 28.29% stake in the carrier.