Petrobras sells major gas pipeline which feeds Brazil's core industrialized regions
Saturday, September 24th 2016 - 07:27 UTC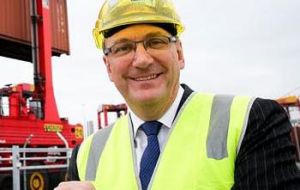 A consortium led by Canada's Brookfield Infrastructure has signed a deal to buy a controlling stake in a natural gas pipeline system in Brazil from Petrobras for US$5.2 billion. Under the deal, the consortium will acquire a 90% stake in Nova Transportadora do Sudeste S.A. (NTS). Petrobras will retain a 10% stake.
Brookfield says NTS has a 2,048-kilometre natural pipeline network in Brazil's core industrialized regions. The majority of its assets were installed in the last 10 years and connect the Brazilian states of Rio de Janeiro, São Paulo and Minas Gerais with natural gas coming from Bolivia and Brazil's offshore oil and gas fields
Under the agreement, the pipelines will be operated by a subsidiary of Petrobras under a multi-year operations and maintenance contract.
Brookfield Infrastructure will have the ability to move the pipelines to a fully stand-alone business if it wants.
The purchase price is payable in two tranches including US$4.3 billion due on the deal's closing and the balance payable on the fifth anniversary of the completion of the agreement.
Brookfield Infrastructure says it will fund its share of the up-front payment from existing liquidity. Brookfield Asset Management has agreed to participate initially for an approximate 30% interest in the consortium.
"This is a unique opportunity to invest in a large-scale, high-quality utility business and participate over time in Brazil's growing gas industry," Brookfield Infrastructure Chief Executive Sam Pollock said.
Friday's announcement is part of Petrobras' plan to sell certain assets to reduce its debt. It is planning to sell a total of US$15.1 billion in assets through the end of this year. So far, including the sale of NTS unit, Petrobras has already sold a total of around US$9.8 billion through the plan.
In the coming years, Petrobras wants to accelerate its sale of assets as it seeks to focus on its oil exploration and production operations and slash its debt. Earlier this week, the company said that for the 2017 and 2018 period, it is planning to sell a total of $19.5 billion in assets.