Guterres remains top choice to succeed Ban Ki-moon; Malcorra ranked fourth
Tuesday, September 27th 2016 - 06:31 UTC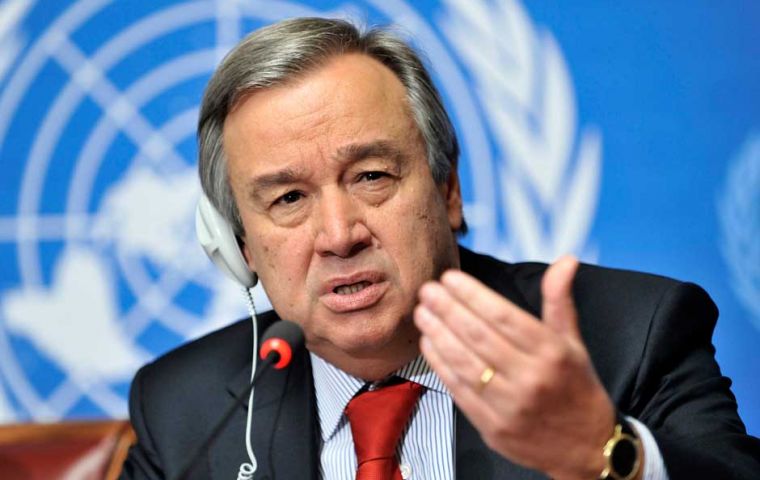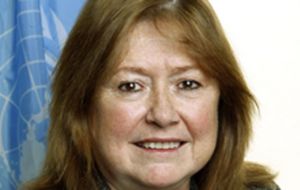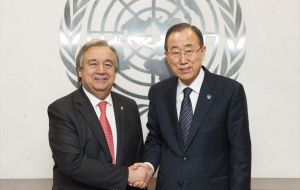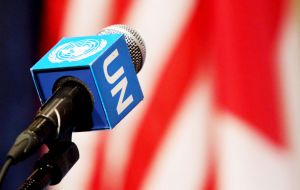 Portugal's former prime minister Antonio Guterres maintained his lead in the race to become the next UN secretary-general following a fifth straw poll by the Security Council on Monday, diplomats said. Argentina's Susana Malcorra came in fourth and the best placed woman for the job.
Guterres, who served as UN refugee chief for 10 years and was prime minister from 1995 to 2002, picked up 12 votes of encouragement, two "discourage" votes and one "no opinion", the same result as the previous informal vote.
It was the fifth time that the 67-year-old has taken the number-one spot in the contest to succeed Ban Ki-moon, from South Korea, who steps down on Dec 31 after 10 years as the world's top diplomat.
None of the other eight candidates picked up the minimum nine votes required to become the Security Council's nominee for the top post.
The next straw poll is scheduled for Oct 5 but the five veto-wielding powers will be using coloured ballots in that round to indicate whether they would block a candidacy.
"If there is a veto (against Guterres), the whole thing opens up"
Russia has said it would prefer a candidate from Eastern Europe to become the next UN chief, but it remains unclear if it will use its veto to block a contender from another region.
French Ambassador Francois Delattre said the outcome of the straw poll "was very useful in clarifying the situation for all of the candidates".
Monday's ballot followed a week of behind-the-scenes lobbying for candidates while world leaders were in New York to attend the General Assembly meeting.
Council members are hoping to agree on a nominee in the coming weeks and present that candidate to the General Assembly for approval.
The 15 ambassadors, including those from the powerful five permanent members - Britain, China, France, Russia and the United States - met behind closed doors to rate the candidates.
Serbia's ex-foreign minister Vuk Jeremic came in second with eight positive votes, six negative and one "no opinion", followed by Slovakia's Foreign Minister Miroslav Lajcak, who took the second place in the last round.
Lajcak picked up eight positive votes and seven "discourage" votes. Slovenia's ex-president Danilo Turk and Argentina's Foreign Minister Susana Malcorra, each got seven positive votes, seven negative votes and one "no opinion."
New Zealand's former prime minister and head of the UN Development Programme Helen Clark tied with Macedonia's ex-foreign minister Srgjan Kerim with six encouragements and nine "discourage" votes.
The former foreign minister of Moldova, Natalia Gherman, took the last spot.
Bulgaria's Irina Bokova failed to make a strong showing in the informal vote, paving the way for European Union vice president Kristalina Georgieva to possibly replace her as Sofia's candidate.