Falklands would claim 9% oil royalty per barrel plus 26% profit corporation tax
Friday, September 30th 2016 - 07:54 UTC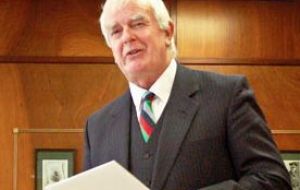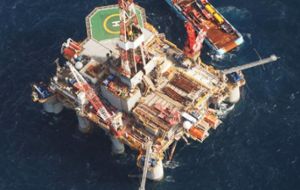 The Falkland Islands government would claim 9% royalty on one barrel of oil, plus 26% corporation tax on profit, confirmed Member of Legislative Assembly Roger Edwards this week.
Asked a question regarding what the Government's current take would be at an oil price of US$ 45 per barrel MLA Roger Edwards explained that Premier, as current operator of the Sea Lion field, had indicated recently that their current projected breakeven price was US$ 45 per barrel.
At break-even point, revenue only covers cost, implying that there would be no profit to be taxed and therefore the direct Government take at a sustained sale price of US$ 45 per barrel would be confined to the 9% royalty, which would be US$ 4.05 per barrel.
He said: "However, it is unlikely that a project would be approved by an oil company in a predicted non-profit scenario."
This week however Borders and Southern whose licensed field is south of the Falklands (where waters are shallower in some areas) announced they foresaw a breakeven oil price for development of US$ 40 per barrel.
They said: "This is due to a combination of attractive fiscal terms set by the Falkland Islands government, a high quality reservoir which does not require a large number of development wells, and a relatively straightforward development plan using proven technology." (Penguin News)