UN human rights chief reaffirms ongoing collaboration with Colombia peace accord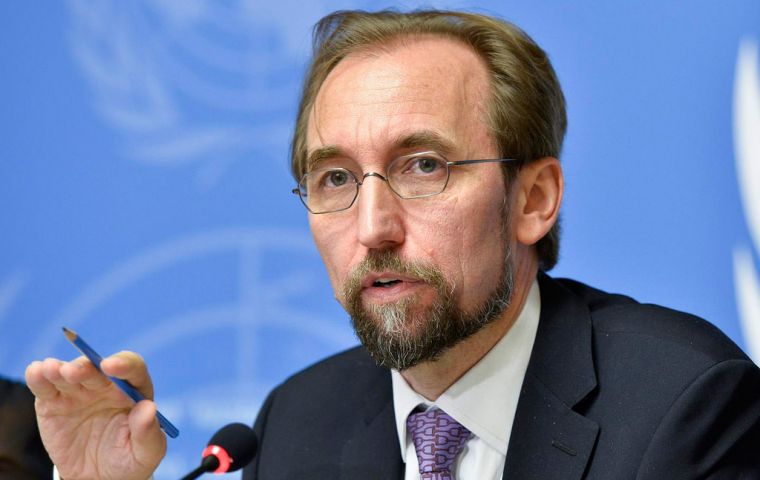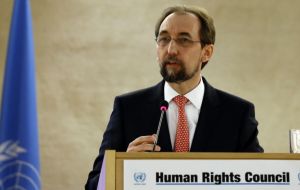 Speaking to the media just days after the signing of the historic peace agreement in Colombia and ahead of the 2 October national poll in which Colombians will have their say on the accord, the United Nations High Commissioner for Human Rights reiterated that his Office (OHCHR) will continue to follow the progress of the human rights aspects of the agreement.
"I wish to pay tribute here to the Government of Colombia […] for having the foresight to invite, and then accept and retain, the presence of a UN human rights office in the country," said Zeid Ra'ad Al Hussein at the press conference in Bogotá.
"Unlike many other governments around the world, Colombia has accepted that we are fiercely independent; that we will criticize them from time to time, as well as their opponents; that we play the role of the blunt friend prepared to speak plain truths when necessary," he added.
The OHCHR presence in Colombia was established in April 1997 and has since been working to strengthen human rights protection and promotion there.
Hailing the progress made by Colombia in improving its human rights situation in the past 19 years, the High Commissioner said: "[These] are perhaps nowhere more apparent than in the text of the Final Peace Accord, which contains 353 references to 'rights,' and a preamble which stresses that the entire accord is permeated with human rights, as well as a strong focus on gender."
The Accord also has five specific references to the role OHCHR is requested to play during its implementation.
"I promise that we, the UN human rights office, as foreseen in the text, will follow the progress of the numerous human rights aspects of the peace accords closely. I will not hesitate to speak out, or intervene in other ways, in the event of any serious violations or omissions by either side," stressed Mr. Zeid.
He further noted that he will pay close attention to the fulfillment of the guarantees for the protection of members of Revolutionary Armed Forces of Colombia (FARC-EP) from physical violence, and stigmatization, made by the Government. "It is of fundamental importance that there is no repeat of the deplorable assassinations that have followed – and sometimes wrecked – previous peace agreements," he said.
The High Commissioner also underlined the importance of accountability and justice, and said that these must be in line with international standards when it comes to violations and abuses such as war crimes, crimes and against humanity and very serious violations of human rights.
He also called for immediate steps be taken to consolidate peace and urged the Government to create a schedule for the implementation of the accords it has reached with social movements and communities, but not implemented and said that OHCHR will continue to offer support to this vital process.